On 8 September, the IWM hosted the 4th Emma Goldman Awards, awarded by the FLAX Foundation to support innovative research on feminist and inequality issues.
Feminist Emma Goldman (1869-1940) is considered one of the most important protagonists of American anarchism and the early peace movement. Her wildly popular speeches and prolific writings dealt with the themes of militarism, fascism, capitalism, migration, marriage, free love, and homosexuality. In recognition of her legacy, each year, the Netherlands-based, independent FLAX Foundation issues two types of prizes: the Emma Goldman Awards (EUR 50,000) and the Emma Goldman Snowball Awards (EUR 10,000). Both are awarded annually to selected candidates resident in Europe (regardless of their citizenship or immigration status) for their outstanding achievements and contributions to research on feminism and inequality.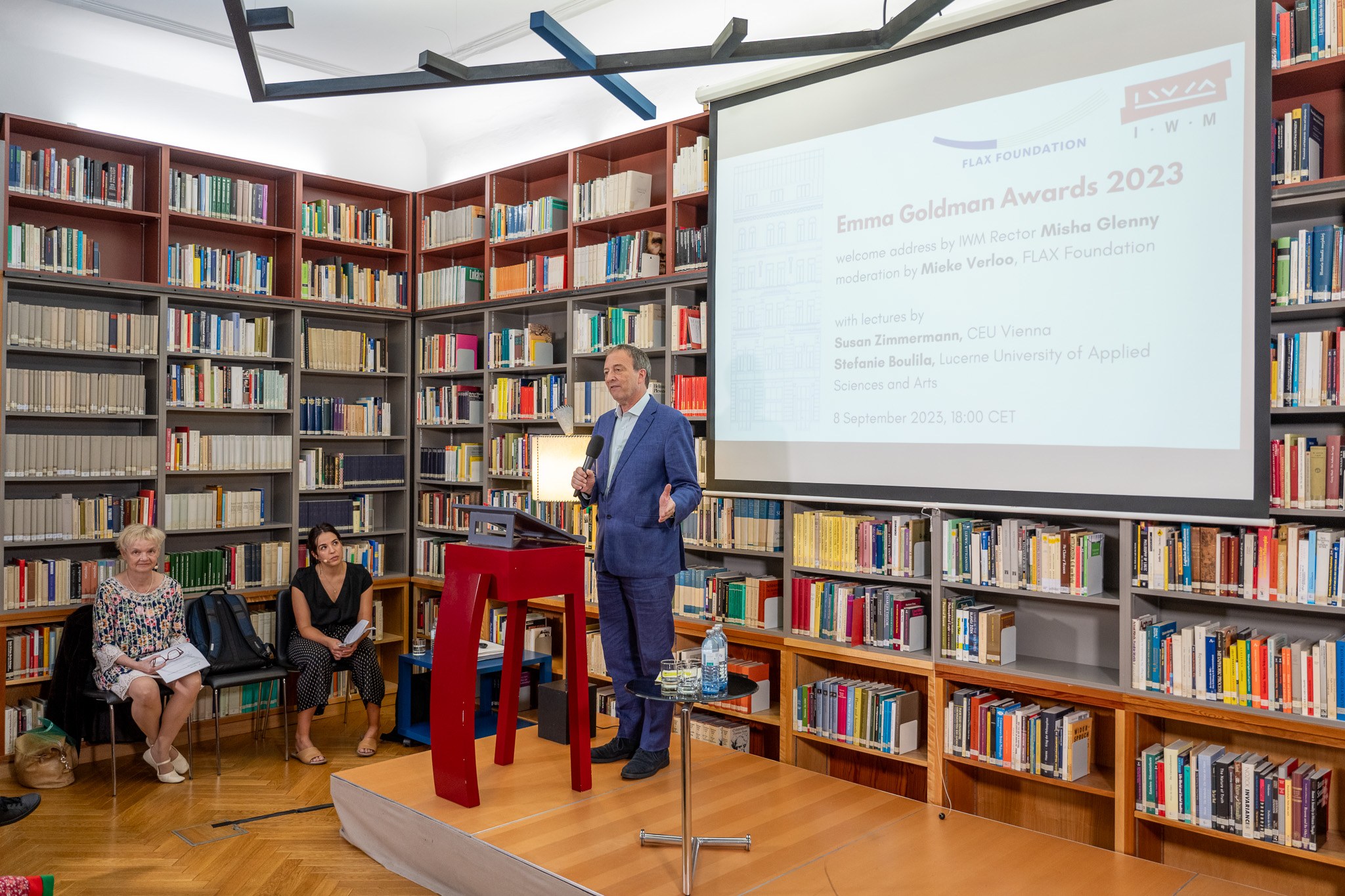 The awards ceremony, held on 8 September in the IWM library, was opened by Misha Glenny, Rector of the Institute. His remarks were followed by lectures by Susan Zimmermann and Stefanie Boulila, after which IWM Permanent Fellow Mieke Verloo announced the awardees.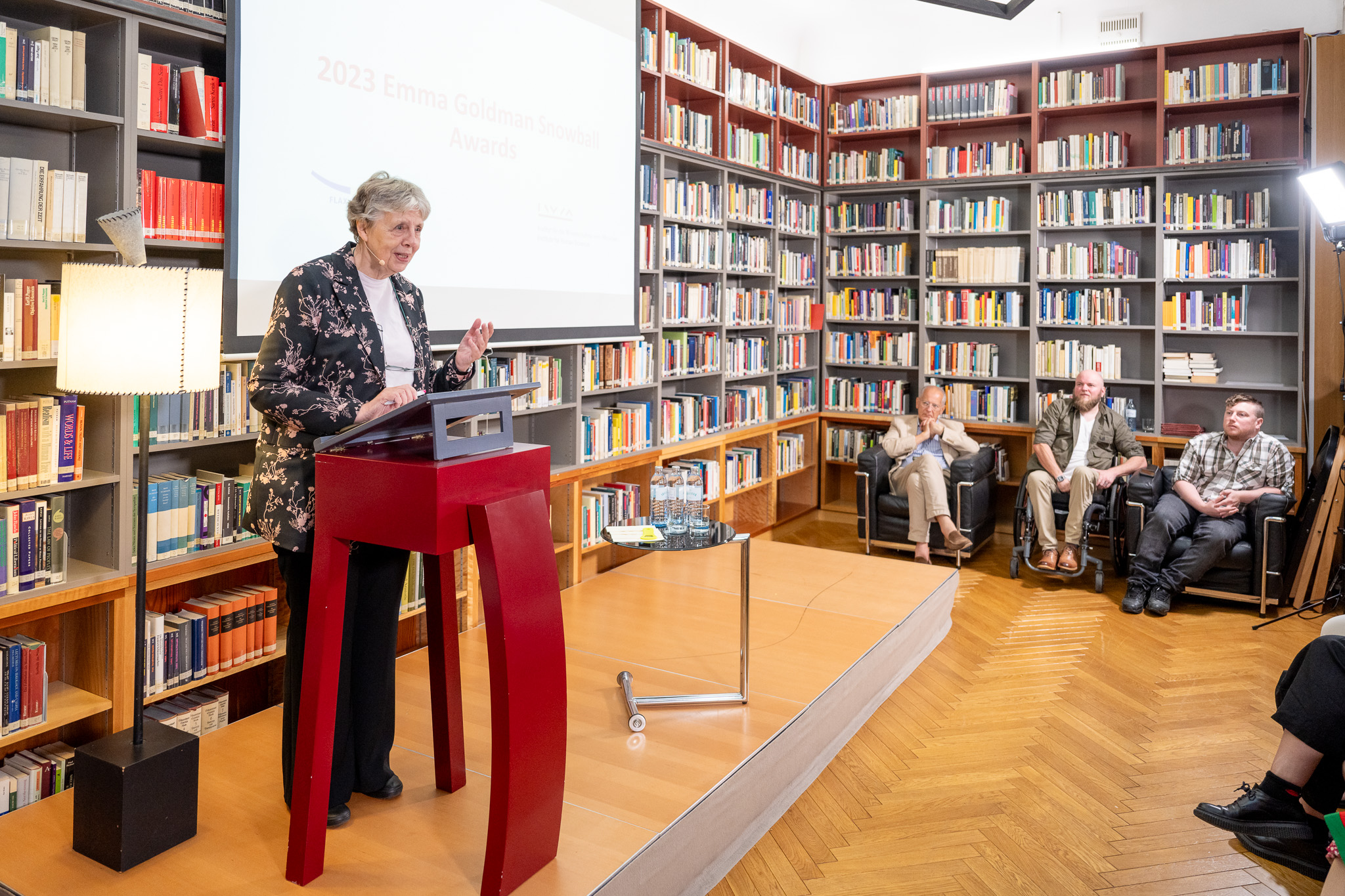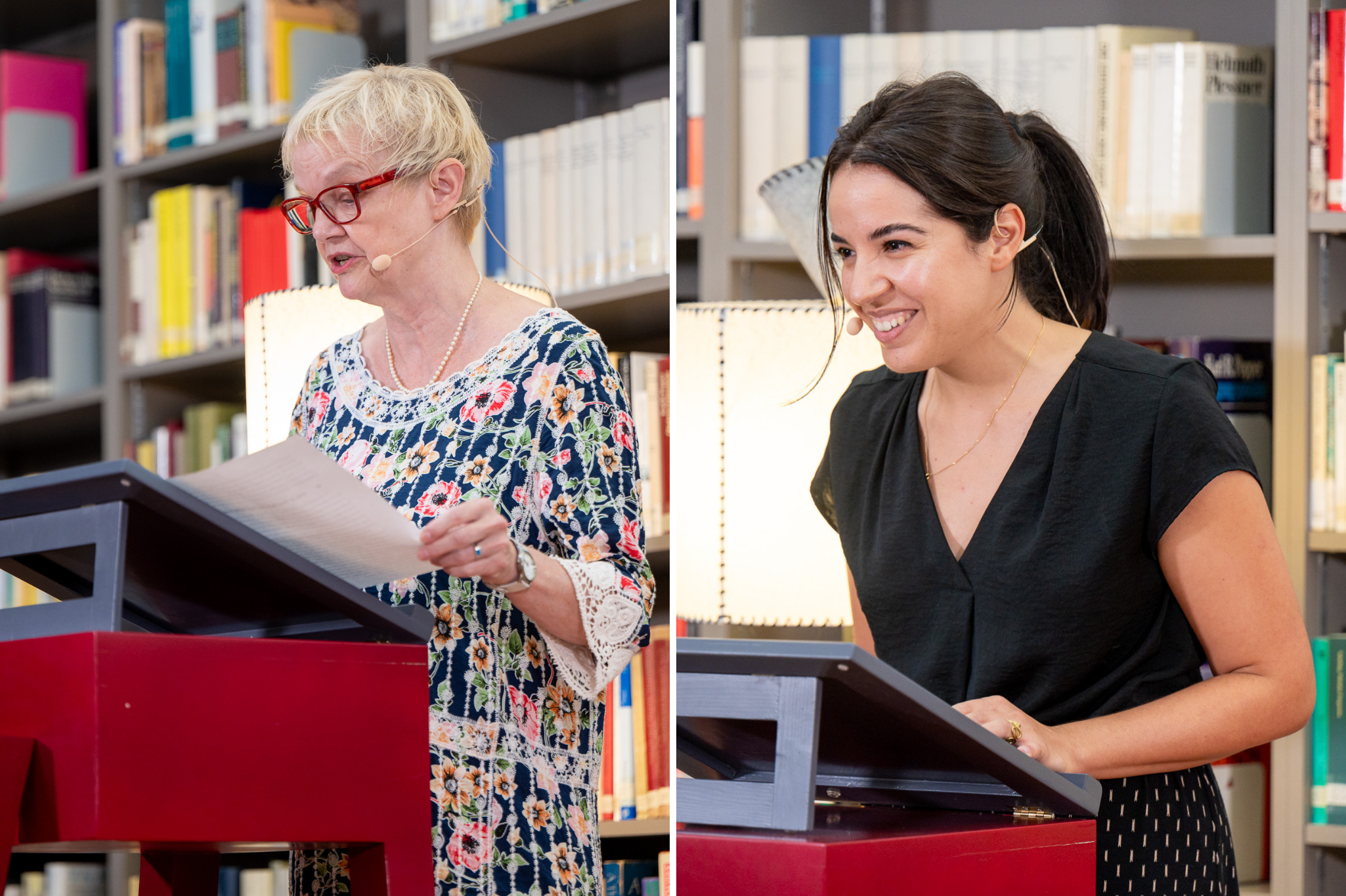 The recipients of this year's Emma Goldman Awards are:
Dr. Teresa Degenhart, Senior Lecturer, Queen's University Belfast
Eva Maria Fjellheim, Independent researcher, writer, and PhD fellow at Sámi dutkamiid guovddáš (Centre for Saami Studies) at UiT, the Arctic University of Norway
Dr. Ewa Majewska, Professor at SWPS University, Warsaw
Dr. Eszter Varsa, Post-doctoral researcher in the ERC project ZARAH, CEU Vienna
Dr. Katarzyna Wojnicka, Associate Professor of Sociology, University of Gothenburg
Akanksha Mehta, Feminist educator, researcher, writer, photographer, and organizer
Dr. Tamara Martsenyuk, Associate Professor in Sociology at the University of Kyiv-Mohyla Academy (Ukraine)
The recipients of this year's Emma Goldman Snowball Awards are:
Dr. Dounia Bourabain Assistant Professor in Sociology, University of Hasselt
Dr. Elena Biagini, Activist, teacher, and independent researcher
Dr. Kateryna Zarembo, Policy analyst, writer, guest researcher at the Technical University Darmstadt
Mária Takács, Documentary editor, video journalist, and civil activist
Talat Yaqoob, Independent consultant, commentator, writer and campaigner
Verity Smith, Wheelchair rugby player, activist, and educator
Dr. Zeynep

Şentek,

Investigative journalist and teacher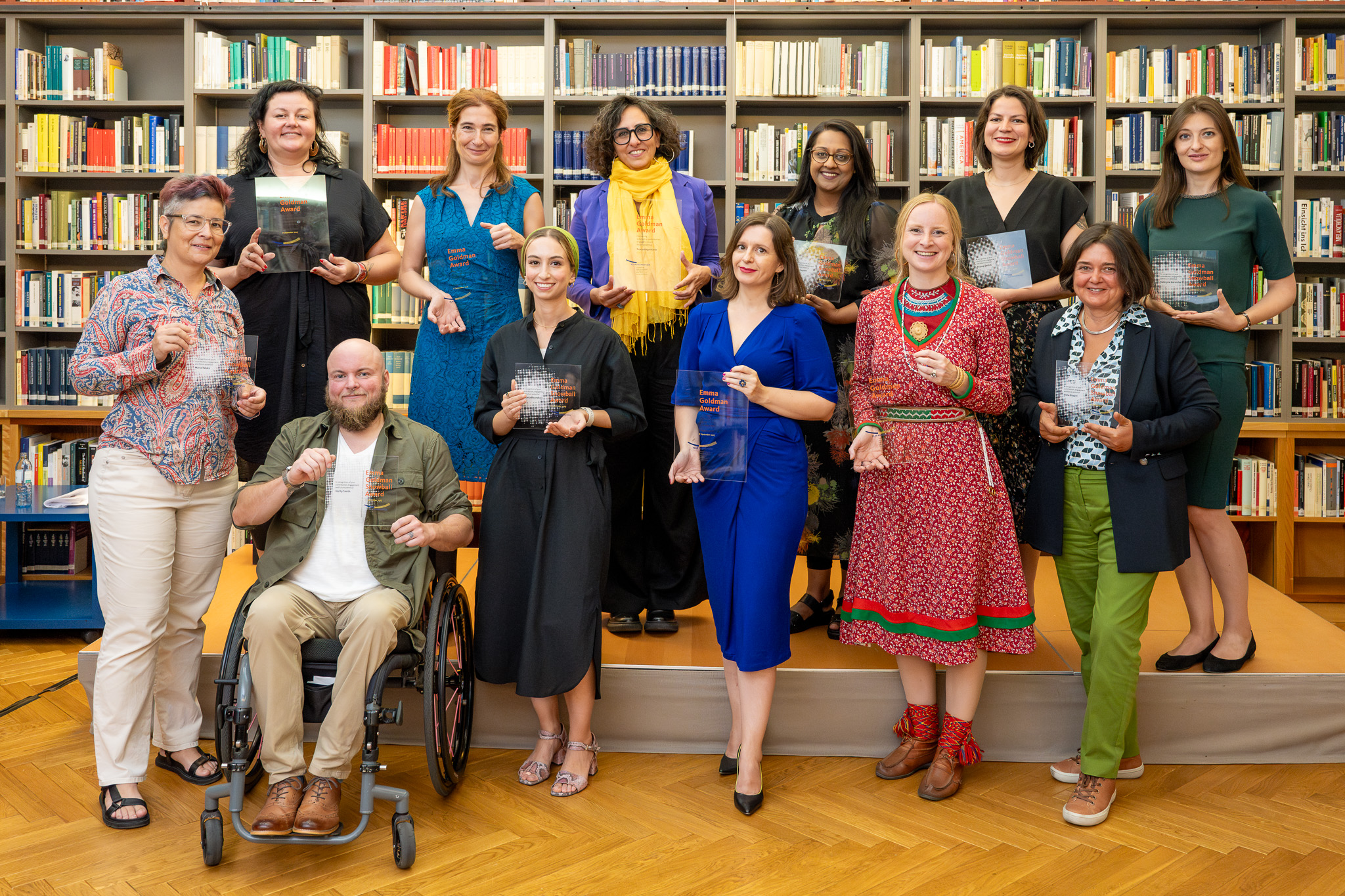 Two awardees per year are additionally granted an Emma Goldman Fellowship. We are especially delighted to welcome Dr. Teresa Degenhart and Eva Maria Fjellheim as our next Emma Goldman Fellows, who will be spending a month each at the Institute in 2024.
Watch a recording of the award ceremony here: