Albert Hirschman Center on Democracy, Geneva 
Atlantisz Verlag, Budapest 
Austrian Academy of Sciences, Vienna 
Austrian Embassy, Warsaw 
Austrian Federal Ministry of Defence, Vienna  
Austrian Federal Ministry of Education, Science and Research, Vienna 
Austrian Presidential Chancellery 
Austrian Science Fund (Fonds zur Förderung der wissenschaftlichen Forschung, FWF), Vienna 
Burgtheater, Vienna 
Central European University, Budapest 
Center for Liberal Strategies, Sofia 
Center for Urban History of East Central Europe, Lviv 
City of Vienna 
Commission for Migration and Integration Research, Austrian Academy of Sciences (KMI), Vienna 
Der Standard, Vienna 
Deutsche Stiftung Friedensforschung (DSF), Osnabrück 
Die Presse, Vienna 
Embassy of the Czech Republic, Vienna 
ERSTE Bank Group, Vienna 
ERSTE Foundation, Vienna 
European Council on Foreign Relations, Brussels 
European Forum Alpbach 
Eurozine, Vienna 
EVN, Maria Enzersdorf 
Faculty of Arts, Charles University Prague 
Falter, Vienna 
FLAX Foundation, Nijmegen 
Fritz Thyssen Foundation, Cologne 
German Academic Exchange Service (DAAD), Bonn 
German Federal Foreign Office 
Graduate Institute of International and Development Studies, Geneva 
Hebrew University Jerusalem 
Higher Education Support Program of the OSF, London 
Institut für den Donauraum und Mitteleuropa (IDM), Vienna 
Institute for Advanced Studies (IHS), Vienna 
Institute of International Relations, Prague 
Institute of Sociology, University of Warsaw 
King Baudouin Foundation Canada 
Mahanirban Calcutta Research Group (CRG), Calcutta 
Medienwerk, Vienna 
Ministry of Foreign Affairs of the Czech Republic, Vienna 
Munk School of Global Affairs and Public Policy, University of Toronto 
Nadácia Slovenskej sporiteľne, Bratislava 
NETIAS – Network of European Institutes for Advanced Study 
Neue Zürcher Zeitung
Open Society Foundations, New York 
Österreichische Gesellschaft für Literatur, Vienna
Österreichische Forschungsstiftung für Internationale Entwicklung (ÖFSE), Vienna 
Österreich 1 (Ö1), Vienna 
Passagen Verlag, Vienna 
Polish Academy of Sciences – Scientific Center (Polska Akademia Nauk, PAN), Vienna 
Polish Embassy, Vienna 
Polish Ministry of Science and Higher Education, Warsaw 
Prague Center for Phenomenological Studies (CFB), Prague 
Project Syndicate, New York/Prague 
RD Foundation, Vienna 
Steinkellner Visuelle Kommunikation 
Temerty Family Foundation 
University of Bremen 
University of Innsbruck 
University of Vienna 
Verlag Neue Kritik, Frankfurt/Main 
Vienna School of International Studies (Diplomatische Akademie Wien), Vienna 
Visual Culture Research Center, Kyiv 
Wiener Festwochen 
Wiener Vorlesungen 
W24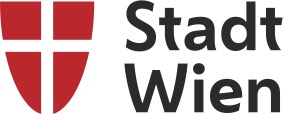 ---
Private Donations
U.S.-based donors can make tax deductible contributions to the "American Friends of the IWM" at the King Baudouin Foundation United States (KBFUS).
Because KBFUS is a public charity, within the meaning of Sections 501(c)(3) and 509(a)(1) of the IRC, donors may claim the maximum tax benefits allowed by U.S. tax law for their contributions.
If you wish to support us, here is how to proceed:
Gifts by check: Address your check to KBFUS, write "American Friends of the IWM" in the memo section of the check, and send it to KBFUS at 10 Rockefeller Plaza, 16th Floor, New York, NY 10020
Gifts by credit card: Follow this link
Gifts by wire transfer or to contribute other types of property: Contact KBFUS via email at info@kbfus.org or phone (212) 713-7660.