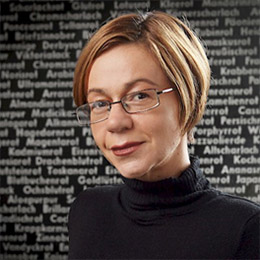 Short Biography
Clemena Antonova is an art historian (M.A., Edinburgh and D.Phil., Oxford) with interests in Russian religious philosophy and, more generally, problems relating to the role of religion in modernity. She has held research positions at several institutions, most recently at the University of Aix-Marseille (2018-2019) and the University of Cologne (2019-2020). In 2011-20133, she contributed to Charles Taylor's programme "Religion and Secularism" at the IWM. She has an affiliation with the Institute for Orthodox Christian Studies at Cambridge and with the Russian Art and Culture Group in Germany.
---
Selected Recent Publications:
Visual Thought in Russian Religious Philosophy: Pavel Florensky's Theory of the Icon (Routledge, 2020).
"The Icon and the Visual Arts at the Time of the Russian Religious Renaissance" in Pattison, G., Emerson, C., and Poole, R., (eds.), Oxford Handbook of Russian Religious Thought (OUP, 2020), pp.412-433.
Guest-editor of special journal issue, "The Science of Art: Visuality at an Interdisciplinary Crossroads," with an introduction co-written with Martin Kemp, Leonardo, 53/3, 2020).
"Reverse the West and beyond: On Reverse Perspective, a Talk with Clemena Antonova" in Mühleis, V. and Goes, W., (eds.), Reverse Perspective, (Ghent, 2020), pp.5-31.
---
Former Affiliations at the IWM:
2011-2013 FWF Senior Fellow and Project Leader of "Pavel Florensky and the Nature of Russian Religious Philosophy"
February – April 2018 Visiting Fellow with project "Justifications of Wealth: Art Patronage as Religious Giving in Russia before the Revolution and Now"
Contact
Institute for Human Sciences
Room 102
Spittelauer Lände 3 
1090 Vienna, Austria
Phone +43 1 313 58 ext. 102