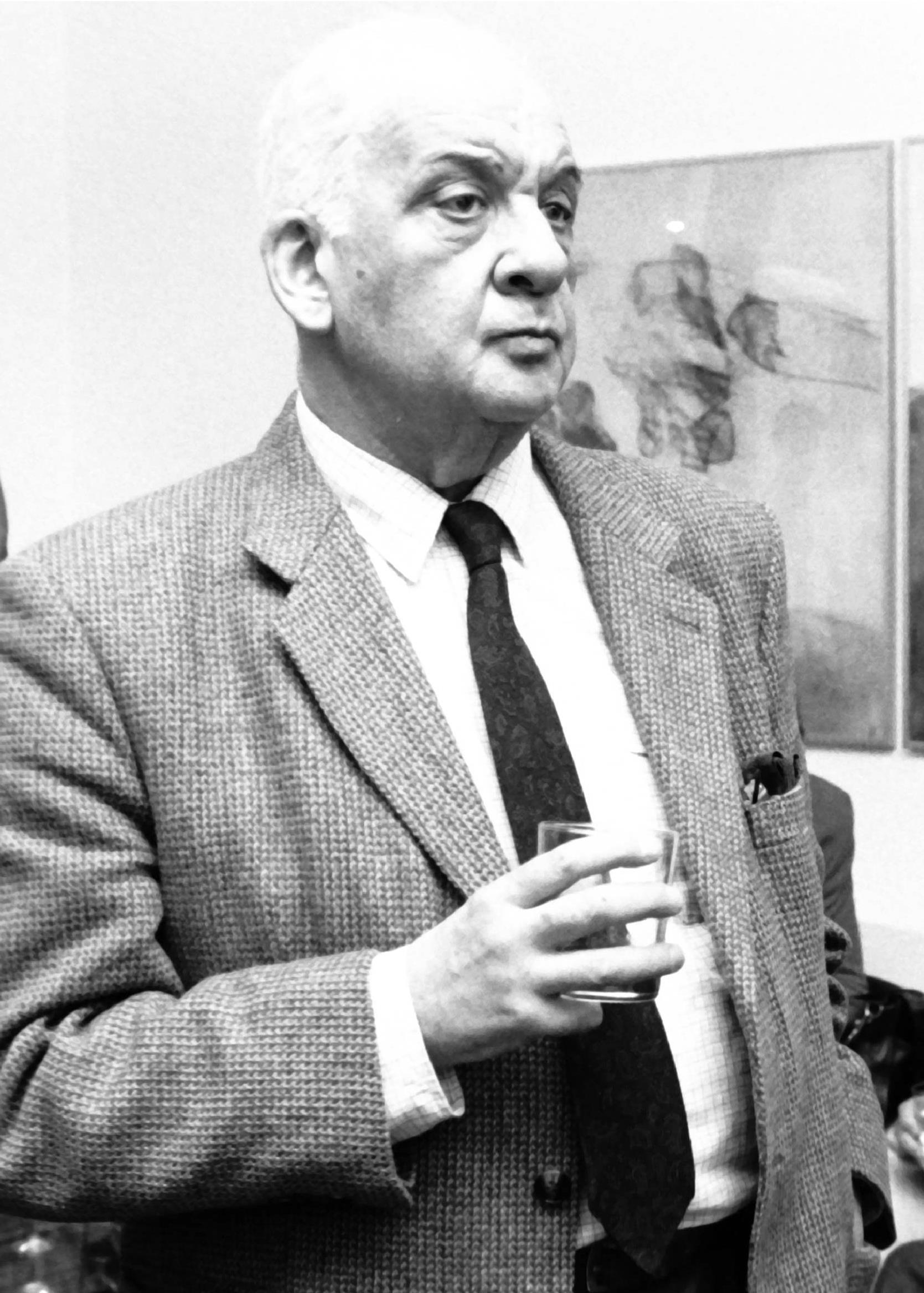 The IWM Library has grown continuously over the years and is a valuable source of information for the Visiting Fellows' research. In it, we collect books by former Visiting Fellows, Permanent Fellows, books written at the Institute, and other materials which are needed for the ongoing research at the IWM.
In this series of news items and blog posts we want to introduce you to the holdings of the IWM Library and our archives.
This first installment is dedicated to the library of Paweł Hertz, Polish writer, translator and poet. With the support of the Austrian Ministry of Science and thanks to the generosity of his heir Marek Zaganczyk, the book collection was transferred to the IWM in early 2003.
The Polish writer, poet and translator Paweł Hertz (1918-2001) translated numerous literary, philosophical and historical works from German, Russian, French and Italian. He was associated with the IWM from the early 1980s until his death in 2001, both professionally and personally. In numerous stays at the IWM he attended lectures and events, and worked on his translations. His collection of books, a valuable source for translators and bibliophiles, was donated to the Institute after his death.
The collection is part of the IWM Library and searchable in the catalogue but stored separately in an office with light-brown wooden shelves. The room is used as an office for Visiting Fellows and has served as our podcast studio during the past year.
Hertz's books have been kept together and were not thematically integrated into the collection, counting from HERTZ 1 to HERTZ 789, which has kept its original order. The collection is quite diverse in terms of age, topic and languages, so instead of a general summary of the collection, here are some facts and figures:
- the oldest books in the collection are two volumes from 1689: "L'histoire des empereurs romains"
- the newest book is a 2000 edition of Jarosław Iwaszkiewicz's "Ksiazka o Sycylii"
- 18 books are currently unavailable: half the collection is more than 100 years old and has to be handled with care. In the coming years, all of them will hopefully be restored professionally or will get protective acid-free paper sleeves. 
- the majority of the books is in French and Polish, followed by Russian and German, with a few English language books inbetween
- 46 books were published in 1956, a very large number for one year in comparison to the rest of the collection.
- the polish journal "Zeszyty Literackie" is stored right next to the collection, as Paweł Hertz is frequently featured and has contributed to the journal himself.
The collection is available to all IWM Visiting Fellows, and external visitors upon request.
See our Library and collections page for contact information and opening hours.