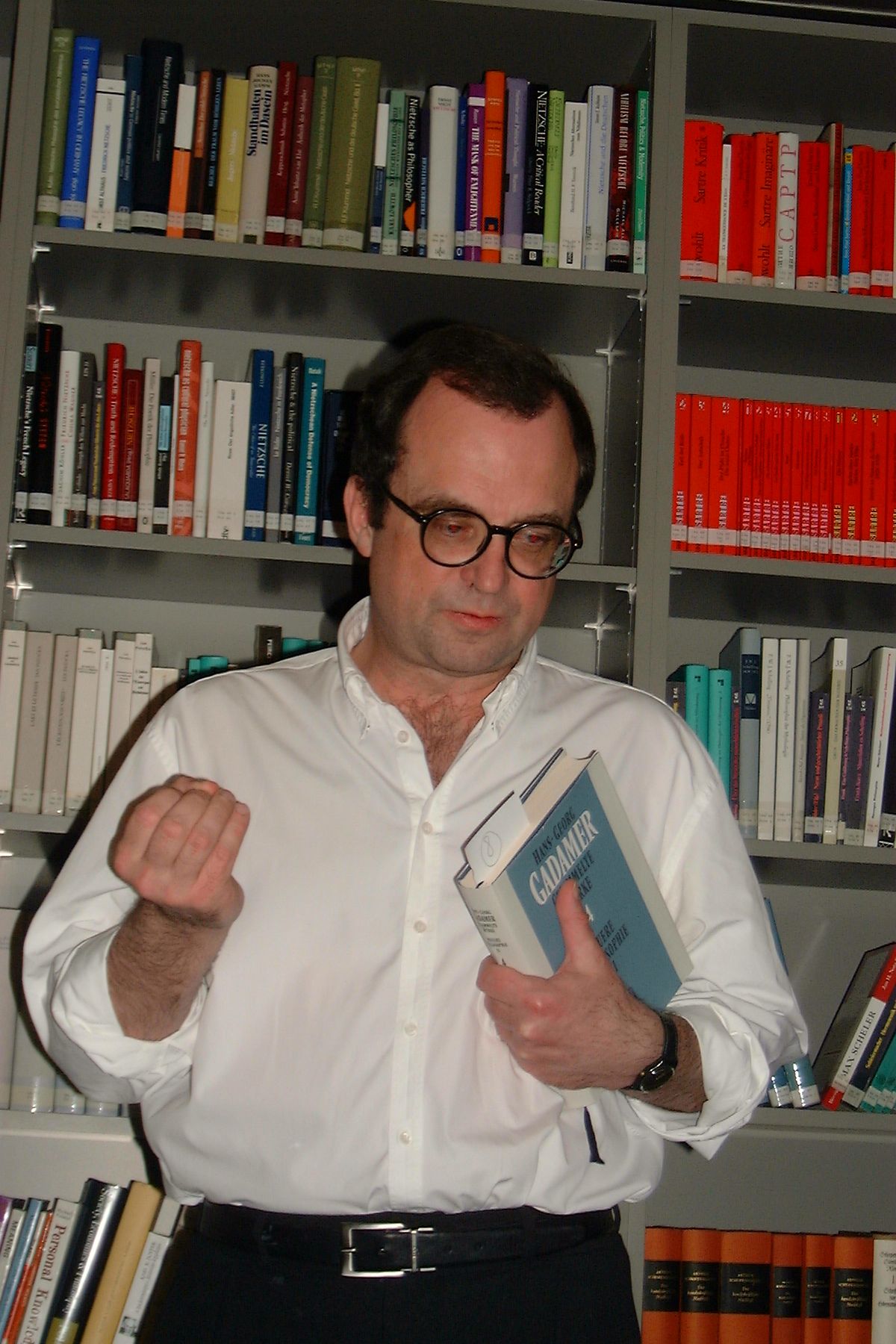 11 February 2023 marks the 10th anniversary of the passing of IWM's founding rector Krzysztof Michalski.
The Institute will commemorate this special occasion with an evening in memory of Krzysztof Michalski on Monday, 13 February. The event is organized in cooperation with the Polish Institute in Vienna, bringing together friends, companions, and admirers to remember the philosopher and charismatic IWM founding rector.
After the event, we will also make some of these voices publicly available on our website. As a fond piece of remembrance, today we want to share with the community of IWM fellows, friends, and alumni a memorable voice recording. It is Michalski's short and improvised note for the landmark conference Central Europe on the Way to Democracy, organized by the IWM in 1990. Leading intellectuals and politicians from across Europe, North America and the Soviet Union gathered to discuss Europe's future at a pivotal moment in its history. It was a crucial and defining moment also for the IWM. Listen to Michalski, in typically cautious formulation, describe his mission (and that of the Institute) at a time of dramatic change.
In addition, Katharina Gratz, head of the IWM archive, has selected contributions from the digital archive that provide glimpses into the life and work of Michalski.
Read the personal reflections on the IWM's history by our founding rector on the 10th anniversary (in the IWM Newsletter) and then on the 25th anniversary in the annual brochure 2007.
His research at the IWM centered on philosophy and European Identity (annual brochure). Worth mentioning as an important project is, for example, the reflection group, there were many conferences as well as event series, like the Burgtheater debates.
The IWM held a Commemoration Ceremony for Krzysztof Michalski and published a collection of obituaries here in 2013: In Memoriam 2013.