Two of the most prominent and influential international lawyers of the 20th century both studied law at Jan Kazimierz University in the Galician capital, called Lemberg during the Habsburg era and Lwów in interwar Poland. Both were former Jewish activists who in their professional careers focused on crimes against humanity and, in particular, the Holocaust, and both played an important role in Nuremberg in 1945 and 1946. Although the two of them do not seem to have gotten along, their common 'Galician' imprint is obvious. And while Lauterpacht had more professional success during his lifetime than Lemkin, the latter gained global prominence posthumously as 'father' of the term 'genocide'.*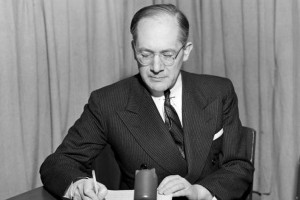 On December 9, 1948, the United Nations General Assembly adopted at its meeting in Paris the Convention on the Prevention and Punishment of the Crime of Genocide followed on the next day by the adoption of the Universal Declaration of Human Rights. Both documents were inspired by the experience of World War II in general and of the Holocaust in particular. Both marked a significant change in the development of international law: The sovereign state was no longer the dominant category—now also the individualhuman being figured as a subject of international law. Instrumental in bringing the two instruments about were two men: Raphael Lemkin, who had coined the term 'genocide', and Hersch Lauterpacht, the promoter of the concept of a'crime against humanity'.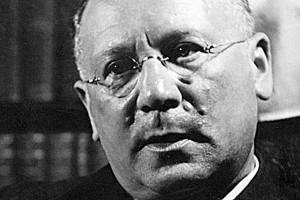 Thus the two of them, who both got their education at the law faculty of Jan Kazimierz University in the Galician capital of Lemberg (Lwów in Polish), can be considered the trailblazers of human rights versus state sovereignty in international law. Both devoted their entire professional life to the promotion of the rule of law in international relations, of respect for the rights of the individual, and of the idea to hold governmental perpetrators of mass crimes personally responsible —as if Lauterpacht and Lemkin had made the motto Semper fidelis ("Always faithful") bestowed in 1658 by Pope Alexander VII upon the city of Leopolis, thus the Latin name of Lwów, their personal device.
Accordingly, one would assume that due to their partly parallel biographies the two international lawyers were close allies acting in concert, even brothers in spirit. And indeed the two men had many things in common:
First, both came from liberal Jewish families in Polish-speaking surroundings— Lemkin from the farmstead of Ozerisko near Wolkowysk in the Russian half of partitioned Poland (today Vaukavysk in Western Belarus), Lauterpacht from the small town of Zolkiew near Lwów in the Habsburg part, today Žovkva near L'viv in Western Ukraine. Both were fluent in Hebrew and Yiddish, and active in Zionist youth and student organizations.
Second, in addition to their common regional and cultural background, the two men belonged to the same generational cohort—Lauterpacht was born in 1897, Lemkin in 1900—andcoincidentally, died at nearly the same age: Lauterpacht in 1960, Lemkin in 1959.
Third, as already mentioned, both studied law at Jan Kazimierz University in Lwów, partly with the same professors, though not at the same time—Lauterpacht from 1915 to 1919, Lemkin from 1920 to 1926.
Four, already their early publications showed that both were intrigued by the new developments in international law triggered by the Paris Peace Conference, such as the establishment of the League of Nations in Geneva, the Permanent Court of International Justice in The Hague, international minority protection, the emergence of international penal law and so forth.
Five, during the interwar years both established themselves as nationally and internationally influential experts in various fields of international law.
Six, they both emigrated from Central Europe to Anglophone countries—Lauterpacht moved twenty years before the Holocaust to the UK, Lemkin narrowly escaped the Holocaust and came to the US.
Seven, both were targets of open or hidden anti-Semitic attacks for their entire lives, from their Galician childhood until their old age in the UK and US respectively.
Eight, they both lost almost all their relatives, including their parents, in the Holocaust.
Nine, they both played a significant role in the Nuremberg War Crimes Tribunal of 1945/46 where they managed to have their key concepts of the 1948 instruments—'genocide' respectively 'crimes against humanity'—implemented.
Ten, last but not least, both considered what they had achieved at the UN in 1948 in the form of the Genocide Convention and the Human Rights Declaration not as their greatest successes but as bitter defeat due to compromises and vague wording.
Of course, their professional biographies also showed significant differences: Lauterpacht left Lwów in 1919 and went to Vienna to study with Hans Kelsen, moved for his PhD in 1923 to London, got a job at LSE in 1927 and was in 1937 elected to the prestigious Whewell Chair of International Law at Cambridge—a position he kept until his retirement in 1955. And despite strong opposition by English anti-Semites in governmental and academic circles he was nominated British judge of the International Court of Justice in 1954. That was Mount Olympus for any international lawyer. Lemkin, on the other hand, stayed in the new Poland, got his PhD in 1926 in Lwów, made a career in the judiciary in Warsaw and represented Poland in international legal fora while pursuing his academic interests. In 1934, due to anti-Semitic pressure, he left the public sector and very successfully started his own law firm by focusing on consulting foreign taxpayers in Poland. In early 1940, he managed to escape from Soviet-occupied Eastern Poland via Lithuania and Latvia to Sweden, whence he emigrated in 1941 via the Soviet Union, Japan and Canada to the United States. Oscillating between short-term university jobs and equally short governmental employment he never achieved a permanent position, no US publishing house was interested in his project of a three-volume History of Genocide, and in 1959 he died in New York in dire poverty of a heart attack while lobbying for the publication of his autobiography.
The main difference in the careers of the two men is obviously the post-Holocaust part. In the 1950s, Lauterpacht gained a reputation as Britain's internationally most respected expert in the field of international law in general and human rights in particular, while the name Lemkin sank into oblivion for more than two decades. The titles of two recent articles make this difference obvious. In 2008, Anthony Carty of the University of Hong Kong portrayed Lauterpacht as "A Powerful Eastern European Figure in International Law" while in 2010 the Polish legal historian Ryszard Szawlowski titled a sketch of "Raphael Lemkin's Life Journey" aptly "From Creative Legal Scholar and Well-to-do Lawyer in Warsaw until 1939 to Pinnacle of International Achievements during the 1940s in the States Ending Penniless Crusader in New York in the 1950s." In biographical terms, this juxtaposition may be justified: Lauterpacht lived a happier private life than Lemkin, particularly in the 40s and 50s, and Hersch's career achievements were definitely more significant than Lemkin's. But in today's perspective, the prominence of the name Lauterpacht is confined to legal circles while Lemkin's name is globally associated with the term 'genocide'. Thus the first two sentences of the entry on 'genocide' in the Merriam-Webster online encyclopedia read:
"Genocide: Deliberate and systematic destruction of a racial, religious, political, or ethnic group. The term was coined by Raphael Lemkin, a Polish-born jurist who served as an adviser to the U.S. Department of War during World War II, to describe the premeditated effort to destroy a population."
Yet, in the broader public Lemkin is not only know as the 'father' of the term 'genocide' and as the author of the concept of preventing and punishing 'genocide' but even more so as the person who singlehandedly alerted the world public to 'the crime of crimes'. In 2002, Samantha Power, currently US President Barack Obama's Special Assistant for Human Rights and in May 2013 nominated US ambassador to the UN, set out in her Pulitzer Price-winning book "A Problem from Hell": America and the Age of Genocide to describe "How One Man Put Genocide on the World's Conscience", referring, of course, to Lemkin. And in 2010, the Polish Institute of International Affairs published a collective volume on Lemkin subtitled emphatically A Hero of Humankind. Accordingly, some ten biographies (plus two theater plays) have been written on Lemkin in English, Polish, French and other languages, whereas the one and only biography of Lauterpacht has been published by his son (and successor as judge of the International Court of Justice) Sir Elihu Lauterpacht. On the other hand, the authoritative Oxford Handbook of the History of International Law, published just a few months ago, portrays in its prosopographic section 21 eminent legal practitioners, scholars and politicians who have shaped international law from the Early Middle Ages until 1950, including, of course, Hersch Lauterpacht. Lemkin's name, however, figures only once in the book's 1,200 pages. So much for the difference between public and academic prominence.
Now what about direct interaction between the two giants from Lwów? Although neither Lauterpacht nor Lemkin ever mentioned a personal meeting or communication by letter or phone, it is quite likely that they met in person. In 1928, Lauterpacht attended a conference on international law in Warsaw where Lemkin lived and worked at the time. In World War II, Lauterpacht made two trips to the US to consult with Justice Robert H. Jackson who in 1945 and 1946 acted as US Chief Prosecutor at the Nuremberg War Crimes Tribunal. One of Jackson's advisors in this capacitywas Lemkin, who in 1945 and 1946 travelled several times from the US to London and Nuremberg. At the same time, Lauterpacht was a member of the British War Crimes Executive, prepared the speeches of the British Chief Prosecutor in Nuremberg, Sir Hartley Shawcross, and personally was present at the Tribunal in Franconia in November 1945 and May 1946. Lemkin also participated in the first post-war conference of the International Law Association in August of 1946 in Cambridge, then Lauterpacht's place of work and residence. In his memoirs, Lemkin reports:
"I fly to England to address a conference of three hundred lawyers from England and the Continent, to win support for the concept of genocide as an international crime. It's a cool reception."
Furthermore, both Lauterpacht and Lemkin had a number of common acquaintances in the field of international law like Vespasian Pella of Romania and the above-mentioned Robert Jackson of the United States. There is, however, no documentary evidence of any direct contact between the two former Jewish law students from Galicia. Moreover, there is reason for the assumption that the two of them held each other in little esteem.. Lemkin never used the term 'crimes against humanity', just as Lauterpacht usually avoided the term 'genocide', and when he used it he avoided any reference to Lemkin. While Shawcross in his summation in Nuremberg in July 1946 spoke of 'genocide' no less than five times, the drafts written by his adviser Lauterpacht did not contain the neologism. He had published a short, but appreciative review of Lemkin's seminal book Axis Rule in Occupied Europe. Laws of Occupation, Analysis of Government, Proposals for Redress of 1944 as early as 1945. Lauterpacht characterized it as "imposing", highlighting the "critical and general survey of […] what he [= Lemkin] calls 'genocide'—a new term for the physical destruction of nations and ethnic groups." This, however, did not prevent Lauterpacht in the first volume of his authoritative textbook International Law. A Treatise of 1955 to declare the concept of 'genocide' as virtually useless. John Cooper, author of a recent biography on Lemkin, even goes so far to state that "Lauterpacht regarded Lemkin as a crank."
But what about indirect contact or common influence, such as through their professors in Lwów? We know that during his studies in Lwów Lemkin attended lectures by Ludwik Ehrlich who taught international law and state law there from 1920—the year after Lauterpacht had left to Vienna. Lauterpacht, however, praised Ehrlichs monograph Prawo Narodów (Law of Nations) of 1926 as "excellent" in an article of 1928 in the Polish legal journal Glos Prawa —although the two of them had been rivals in applying for the prestigious Lwów chair in 1925. Ehrlich, who had spent the decade from 1911 to 1920 studying and teaching in Germany, Great Britain and the US, was a truly 'international' international lawyer: In the interwar period he lectured in Czechoslovakia, Romania, and the Netherlands, and in 1927/28 he was an ad hoc judge at the Permanent International Court of Justice in The Hague. Most probably Lauterpacht and Lemkin both were in contact with Ehrlich at the Nuremberg tribunal where the latter, then holder of the Chair in International Public Law at the Jagellonian University in Cracow, acted as legal adviser to the Polish delegation.
Before Ehrlich, the chair in Lwów had been held since 1889 by Stanislaw Starzynski, an expert in constitutional law and a popular politician in Austria-Hungary and interwar Poland. Both Lauterpacht and Lemkin were students of Starzynski, who figures anonymously in an episode related by Lemkin in his recently published memoirs. According to Lemkin, he got into a heated dispute with one of his academic teachers in Lwów in 1921 over the verdict of "not guilty" for the Armenian student Soghomon Tehlirian, who in Berlin had assassinated the Young Turk politician Mehmet Taalat Pasha, one of the main organizers of the genocide against the Armenians in the Ottoman Empire in 1915/16. In Lemkin's view, not the assassin but the assassinated should have been tried for the crime of murder. His professor contradicted him by referring to state sovereignty: "Let us take the case of a man who owns some chickens. He kills them. Why not? It is not your business. If you interfere, it is trespass." Lemkin's answer was as firm as it was brief: "Sovereignty cannot be conceived as the right to kill millions of innocent people."
This answer might as well have been given by Lauterpacht whose oeuvre is characterized by a struggle for the individual right of the human being and against what he called "the deification of the state" and its sovereignty. In any case it was not the Holocaust which led Lemkin to coin the term 'genocide'. Rather, it was the Ottoman-Turkish massacre against the Armenians of Anatolia as well as, later on, the famine administered by Stalin in Soviet Ukraine 1932/33, nowadays known as Holodomor, and probably also his personal childhood experience of anti-Jewish pogroms in Russian Poland which ravaged his home and lead to his brother's death. However, in the interwar period Lemkin still operated with terms like 'barbarity', 'vandalism', and 'terrorism'. The term 'genocide' figured for the first time in his seminal book Axis Rule in Occupied Europe written in 1943 and published in New York in 1944. What in 1941 Winston Churchill had still called "a crime without name" now was given one. By the way, in contrast to Lauterpacht, Lemkin had a rather relaxed view on the use of force. When in 1926 the nationalist Ukrainian politician Symon Petljura was assassinated by the Russian anarchist Sholom Schwartzbard in Paris, Lemkin spoke of "a beautiful crime".
Recently the British lawyer and Professor of International Law at University College London, Philippe Sands, stated with reference to Lauterpacht and Lemkin in an article on what he calls "the unexpected place of Lviv in international law":
"Lviv, or Lwów, or Lemberg has made a singular contribution to the creation and application of the modern international legal order. The city's DNA is impregnated into the modern international legal order."
One can fully agree with this statement by a leading legal expert. Yet core questions remain: What shaped Lauterpacht's and Lemkin's focus on the individual against the state? Was it their outsider position as Jews in a Habsburg and post-Habsburg anti-Semitic environment? Was it probably shared pposition to Starzynski's orthodoxy during their studies in the Galician capital— or had both a common and so far unidentified teacher of a more liberal bend? Currently, Oksana Holovko-Havryševa of the European Law Department at Ivan Franko National University in L'viv is searching the university archives for information on courses and lectures attended by Lauterpacht and Lemkin, as well as on the law professors who taught them. I am sure her findings will give us a more detailed picture of the formative period of the legal thought of two young Jewish students of law during the decade 1915 to 1926 who later on wrote world history in the true sense of the word. In any case, even the little we know by now on Lauterpacht and Lemkin in Lwów is further proof that modern international law was shaped deciseively by the conflict-ridden history of Eastern Europe, as well as by quite a number of eminent legal scholars from this part of Europe.
© Author / Transit 2013
Stefan Troebst, a historian and Slavicist by training, is Professor of East European Cultural Studies at the University of Leipzig and Deputy Director of the Leipzig Centre for the History and Culture of East-Central Europe (GWZO). He is currently leading a research group investigating the impact of Eastern Europe's conflict history on the development of modern international law.
---