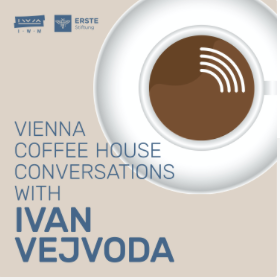 This week Ivan Vejvoda is in conversation with Europe's Futures Fellow and Editor-In-Chief of Visegrad Insight, Wojciech Przybylski.
In the latest episode of the series, Ivan and Wojciech discuss the Conference on the Future of Europe - a multi-year consultation that aims to set an agenda for the reform of EU policies and institutions in the medium to long term by inviting participation from EU citizens and civil society. This process is ongoing following the launch of its digital platform in April 2021.
Together they tackle questions such as whether the conference represents a new frontier in deliberative democracy and ask if it gives undue prominence to the preoccupations and divisive rhetoric of outlier political movements that do not represent majority EU opinion?
Listen to the podcast and find out where to download and subscribe here on our website.