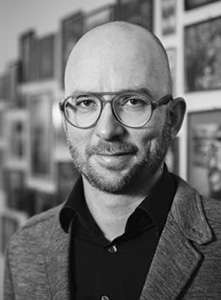 Last week, the largest newspaper in Poland Gazeta Wyborcza published an article by our current Visiting Fellow Felix Ackermann about the ongoing repression of the cultural activists in Belarus.
A short version of this text in German was also published in the German newspaper Frankfurter Allgemeine Zeitung.
The article's translated title is Does Lukashenko's crackdown on cultural activists have anything to do with the "Good change"(Czy rozprawa Łukaszenki z działaczami kultury ma coś wspólnego z "dobrą zmianą"?) and the Polish article can be found on the Gazeta Wyborcza website.
Felix Ackermann is a Research Fellow at the German Historical Institute Warsaw and an IWM Visiting Fellow from February until March 2021. His project at the IWM ("Carceral Statehood: Russian, Prussian, and Habsburg Prisons in Partitioned Poland and Lithuania") reexamines the history of incarceration as a tool of imperial rule in Central Europe. It asks how, throughout the 19th century, Russia, Prussia, and the Habsburg Empire incorporated the lands of the Polish Crown and the Lithuanian Grand Duchy and established new prisons as spaces of carceral statehood. By comparing the modernization of incarceration in three different imperial contexts, the project highlights how new penal regimes were established through state coercion, practices that also addressed the necessity to confront and respond to regional, linguistic, and religious differences within the partitioned lands.