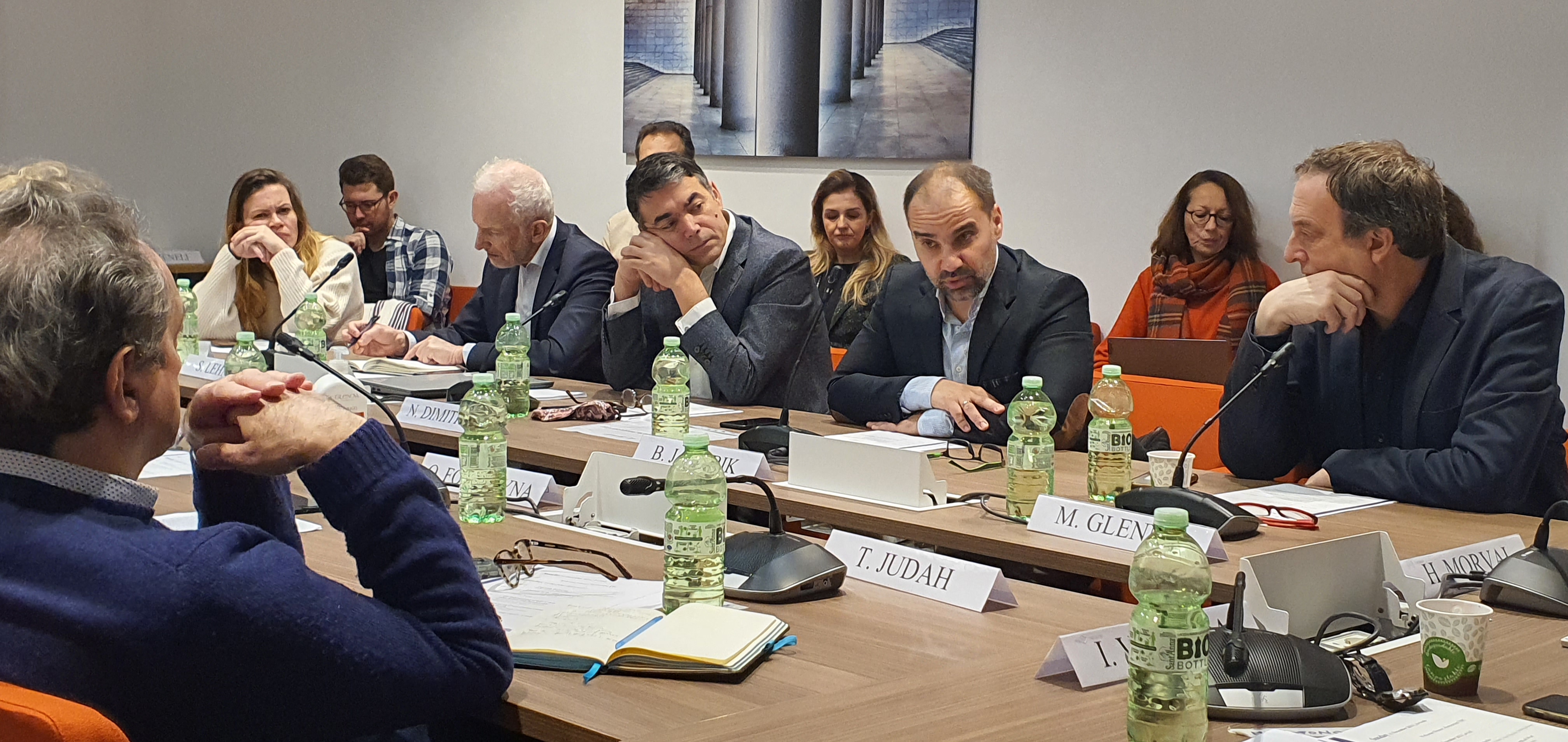 Europe's Futures fellows and alumni joined experts from IAI and Aspenia Italy for three discussions that were livestreamed. Discussions centered around the European response to the Russo-Ukrainian war, the European Union's geopolitical position, as well as the backsliding of the rule of law in the EU.
During closed-door sessions, chaired by the project director and IWM Permanent Fellow Ivan Vejvoda and IWM Rector Misha Glenny, participants discussed upcoming activities of the Europe's Futures network. Together they also focused on plans for the creation of an additional support structure by ERSTE Foundation.
A recording of the livestream is available to view on the IWM's YouTube channel.