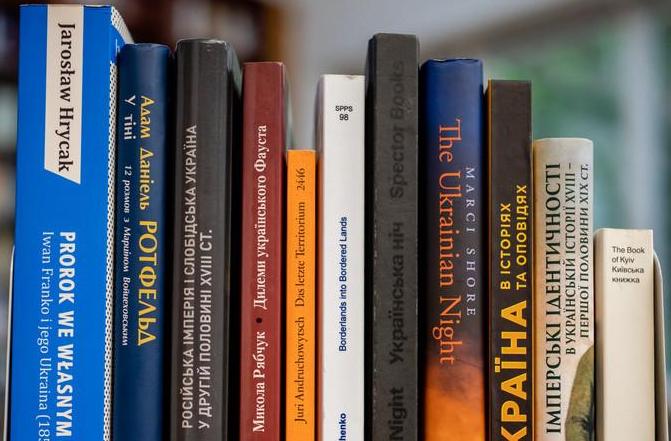 The IWM has expanded its fellowship opportunities for Ukrainian scholars, cultural figures, and public intellectuals. Under this new initiative, the Institute has already awarded two emergency fellowships.
These fellowships are intended to facilitate:
Intellectual solidarity: As an intellectual community, we have long valued the contributions of our Ukrainian colleagues to European and global knowledge production. Fellowships are therefore available for Ukrainian scholars in the humanities and social sciences who are in urgent professional need as a result of Russia's war of aggression. Preference will be given to IWM alumni and members of the IWM community.
Documentation: A durable factual record is essential to establishing and asserting the truth of Russia's war on Ukraine. We are therefore offering support for projects that create and/or disseminate documentation of Russia's aggression and Ukrainians' experiences of the war. Candidates can include journalists, translators, documentary photographers and filmmakers, as well as scholars in the digital humanities, history, and related fields.
Culture: The cultural sphere has always played a vital role in the Ukrainian endeavor; today, culture has the power to make sense of the unthinkable and to convey Ukrainian realities to the broader world. We will thus increase our support for Ukrainian humanities scholars, writers, artists, and public intellectuals whose work grapples with the entanglement of art and politics and sheds light on the universality of the Ukrainian experience.
Fellowships are awarded as residential, non-residential, or hybrid, according to fellows' needs and preferences, lasting from one to six months, depending on the project. They will fall primarily under the auspices of the IWM's Ukraine in European Dialogue program but may also include other existing IWM fellowship programs.
These fellowships are awarded based on the decision of the UiED leadership and advisory board. Decisions are made on a rolling basis.
Inquiries, including a CV and a one-page project proposal, should be sent to ukraine@iwm.at.