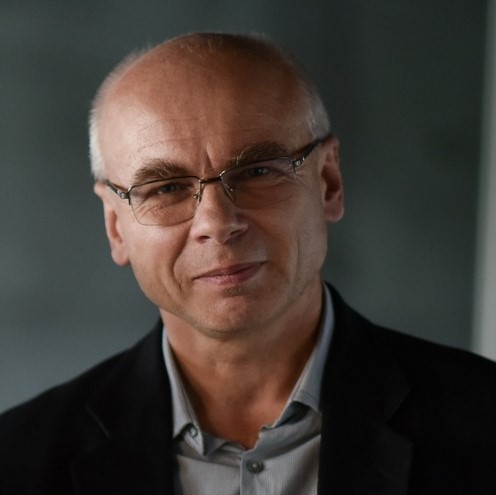 On Wednesday, 25 October, Dariusz Stola, historian, professor at the Institute for Political Studies of the Polish Academy of Sciences in Warsaw, and IWM Vice President, will give the 2023 Jan Patočka Memorial Lecture. Established in 1987, the lecture series honors the intellectual legacy of the Czech philosopher, whose thinking has occupied a central role within the Institute's work since its founding days.
Professor Stola's lecture, entitled The Agency of the Powerless: The Transformative Power of the Non-politics of Small Things, builds on Václav Havel's essay on the power of the powerless, and extends the application of his insights about the daily reproduction of the communist regime, and the related potential for its erosion, into the vast field of intentionally apolitical and inconspicuous social practices.
The lecture will begin at 18:00 CET in the IWM library. To register, please click here.
---
The Czech thinker Jan Patočka (1907-1977) is considered one of the most important modern philosophers in Central Europe and was a co-founder and spokesman of the civil rights movement Charter 77. His works have been researched and published at the Institute for Human Sciences since the 1980s. The series of lectures was inaugurated by Hans-Georg Gadamer and is taking place for the 34th time this year. Previous speakers include Nancy Fraser, Lord Dahrendorf, Edward W. Said, Albert O. Hirschman, François Furet, Jacques Derrida, Leszek Kołakowski and, most recently, Chantal Mouffe and Aleida Assmann.