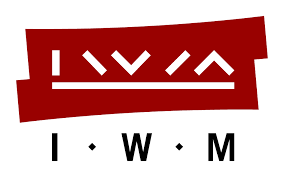 The IWM has extended the deadline applications for the position of Rector until 22 October 2021. The ideal candidate is a visionary, creative personality, able to sustain and extend the programmatic mission, strategic and operational objectives for the future development of this unique enterprise in a way that respects and capitalizes on the IWM's forty years of achievements.
S/He is a researcher and teacher with expertise in some of the Institute's fields of activity. Besides a strong record of scholarly achievement, the candidate should demonstrate senior-level management and executive leadership capacities. S/He has extensive knowledge of public and private funding agencies and mechanisms in Europe and North America. Excellent interpersonal and communication skills are a must, since the Rector will manage a broad range of external relations with a variety of stakeholders (cooperation partners, funders, policy-makers, media, etc.). The candidate should speak and write in English and German, and other linguistic skills are most welcome.
For such an outstanding personality the IWM offers an ideal place for the realization of his/her professional vision. As chief executive officer, the Rector will report to the Board of Trustees, of which s/he is a member ex officio. A team of Permanent Fellows, the Executive Director and the Academic Advisory Board will closely work together with the Rector. S/He will supervise an experienced administrative team.
The IWM operates as a non-profit association. The Rector is appointed by the Board of Trustees at the motion of the President for a period of 5 years. Re-appointment is permitted. S/He will be offered a permanent employment contract according to Austrian labor law. Salary and benefits are competitive and commensurate with experience and credentials. The position is full-time and based in Vienna.
The Institute for Human Sciences (IWM) is an independent, international institute for advanced study in the humanities and social sciences. Since its foundation in 1982, it has promoted intellectual exchange between Eastern and Western Europe, between Europe and North America, between academia and society, and among a variety of disciplines and schools of thought. Looking beyond the confines of the academic world, the Institute is committed to broaching new and often contested topics of societal relevance, thus initiating or contributing to debates on a wide range of political, social, economic, and cultural issues.
Applications should be addressed to:
Institute for Human Sciences, Attention: Heinz Fischer, President; Spittelauer Lände 3, 1090 Wien Austria or via email: rectorsearch@iwm.at.
Questions may be directed to the Acting Rector Ivan Vejvoda: vejvoda@iwm.at
Applications should include a letter of interest, a curriculum vitae and an exposé for the future development of the IWM. Applications will be considered until 22 October 2021. The IWM would prefer employment to begin at the earliest possible date in 2022.