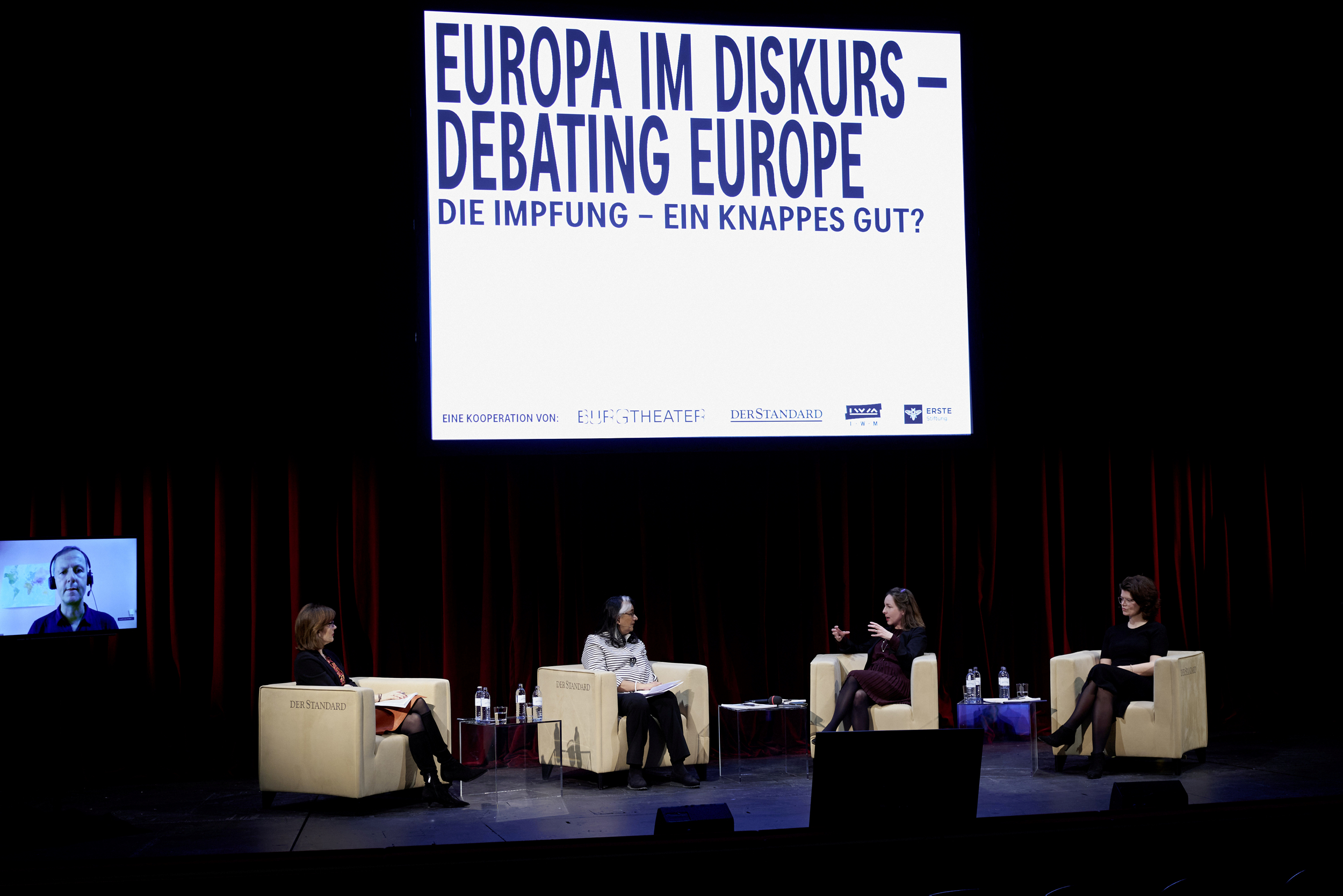 The Covid-19-pandemic and the economic crisis it triggered is not only upsetting fiscal and social policies in most industrialized countries, but also the debate among economists about the role of the state, the future of work and the balance between necessary economic growth and the needs to fight global warming. 
 
The upcoming virtual debate, streamed from the Burgtheater in Vienna, asks the question "Do We Need a Post-Covid Economic Revolution?". On the panel will be Albena Azmanova, Daniel Gros, Harald Oberhofer, Lisa Herzog and Eric Frey as moderator. 
Albena Azmanova is Associate Professor in Political and Social Theory at the University of Kent, Brussels School of International Studies.  
Daniel Gros is a Distinguished Fellow and Member of the Board at the Centre for European Policy Studies.  
Lisa Herzog is a Professor of Political Philosophy at the University of Groningen.  
Harald Oberhofer is a Professor of Economics at the Vienna University of Economics and Business. 
Eric Frey is senior editor of Der Standard.  
This year's first debate  took place on the 14th of March in the Burgtheater, without physical audience but was also livestreamed. With Shalini Randeria as moderator, Marcus Bachmann, Katharina T. Paul, Barbara Prainsack and Ursula Wiedermann-Schmidt discussed the vaccination and the issues of global distributive justice. 
You can watch the whole video on our YouTube channel. We have also written a report about the discussion.  
The events in our "Debating Europe/Europa im Diskurs"-series are organized in cooperation with DER STANDARD, Burgtheater and ERSTE Foundation. 
For more information have a look at the event on our website.  
Fotocredit: Robert Newald