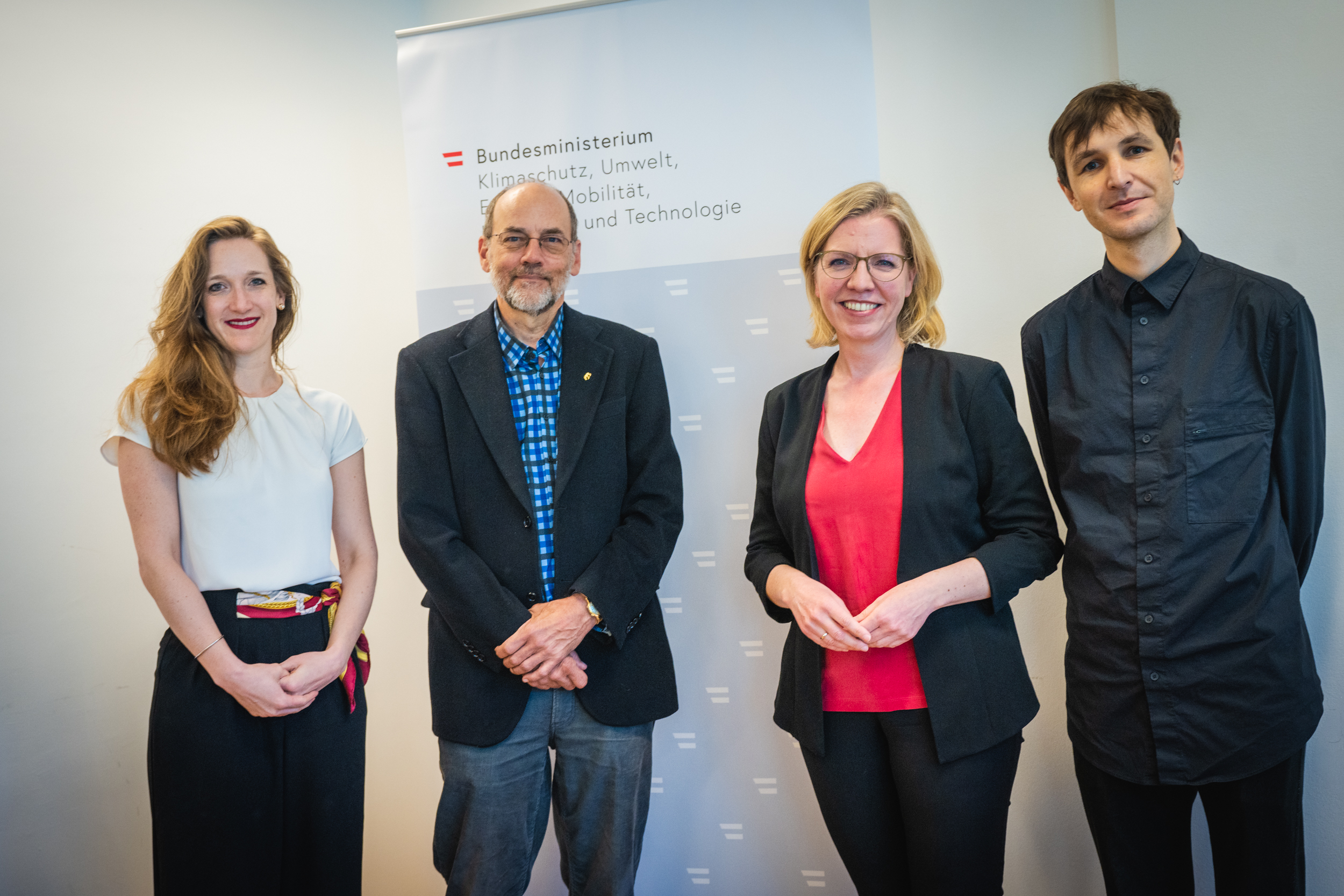 The IWM's first Digital Humanism fellows – Visiting Fellow Edward A. Lee and the two Junior Visiting Fellows Nena Močnik and Kieran Hegarty – were invited to the Austrian Federal Ministry for Climate Action to present their work and exchange ideas with ministry staff and research colleagues. Minister Leonore Gewessler used this opportunity to express her great appreciation for both the Institute and the new initiative.
Twelve Digital Humanism fellowships are being awarded by the IWM until the end of 2023, in cooperation with and funded by the Federal Ministry for Climate Action. Fellows explore the urgent intellectual challenges at the complex interplay of humans and machines. During their stay at the Institute, they work on crucial topics in the Digital Humanism field, pursue interdisciplinary research, and organize lectures and discussions reaching out to the public audience in Vienna and beyond.
Learn more about the Digital Humanism Junior Visiting Fellowship here.