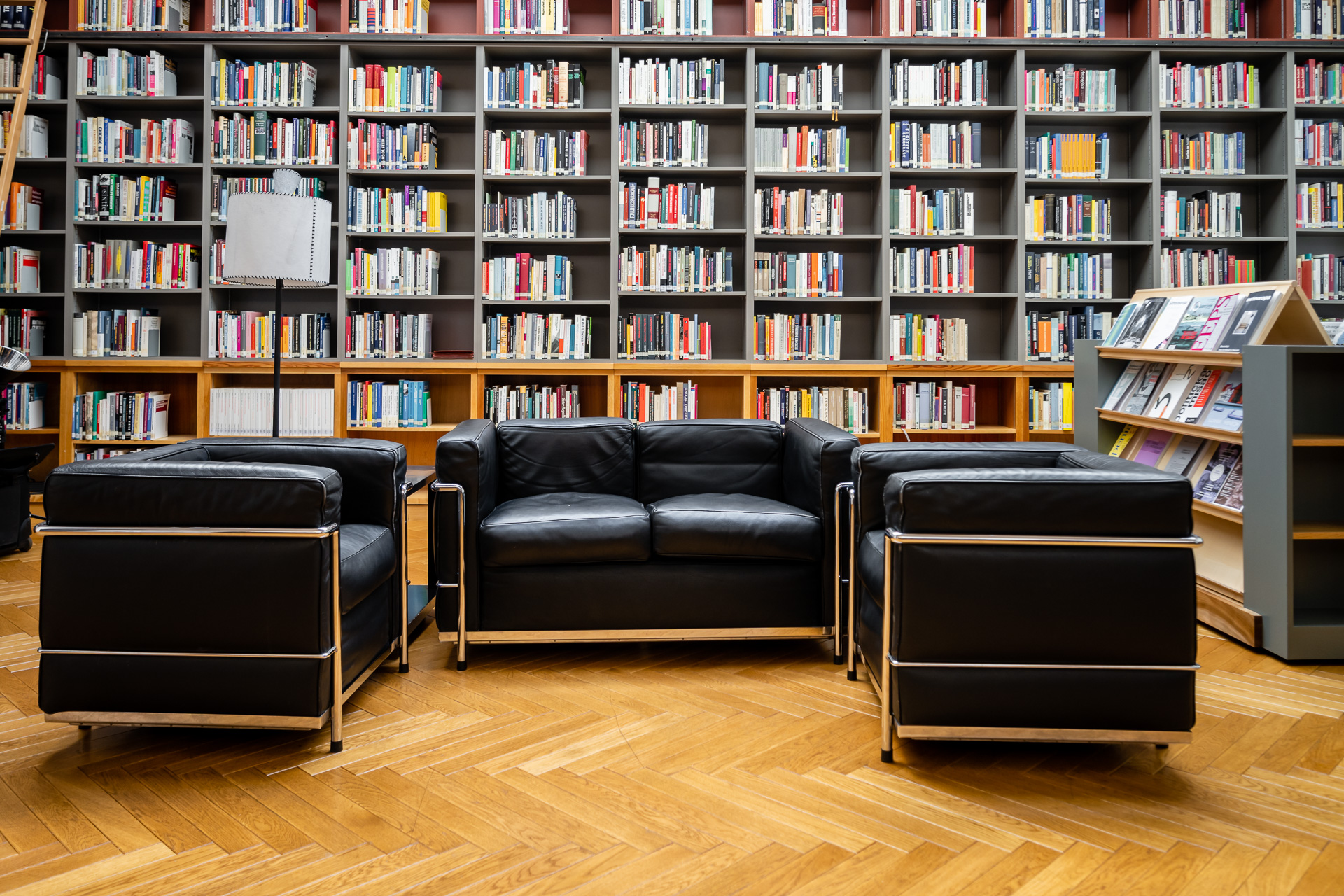 We are happy to announce that after the summer break the IWM library is open again to visitors.
Our collection includes books by our Permanent Fellows, translations resulting from our Paul Celan Fellowships, books connected to current and former research projects and much more.
As we have a busy fall semester ahead of us and plan on having events (both private and public) in the main library room, please contact our librarian ahead of your visit to make sure the library is free and all materials you need are available. Possible hours for visits are Monday – Friday between 9 am and 2:30 pm.
Visitors are free to use the main library room, to browse the collection housed there and read the newspapers and journals. Our other materials can be searched for in our online catalogue available via the computer terminal, and can then be ordered with the librarian. If possible, we would ask that a request for materials be sent ahead of time.
General user guidelines and contact information can be found on our main library and collections page on our website.
Please note that you are required to wear a FFP2 mask at all times at institute and comply with the institute's Covid-19 regulations.