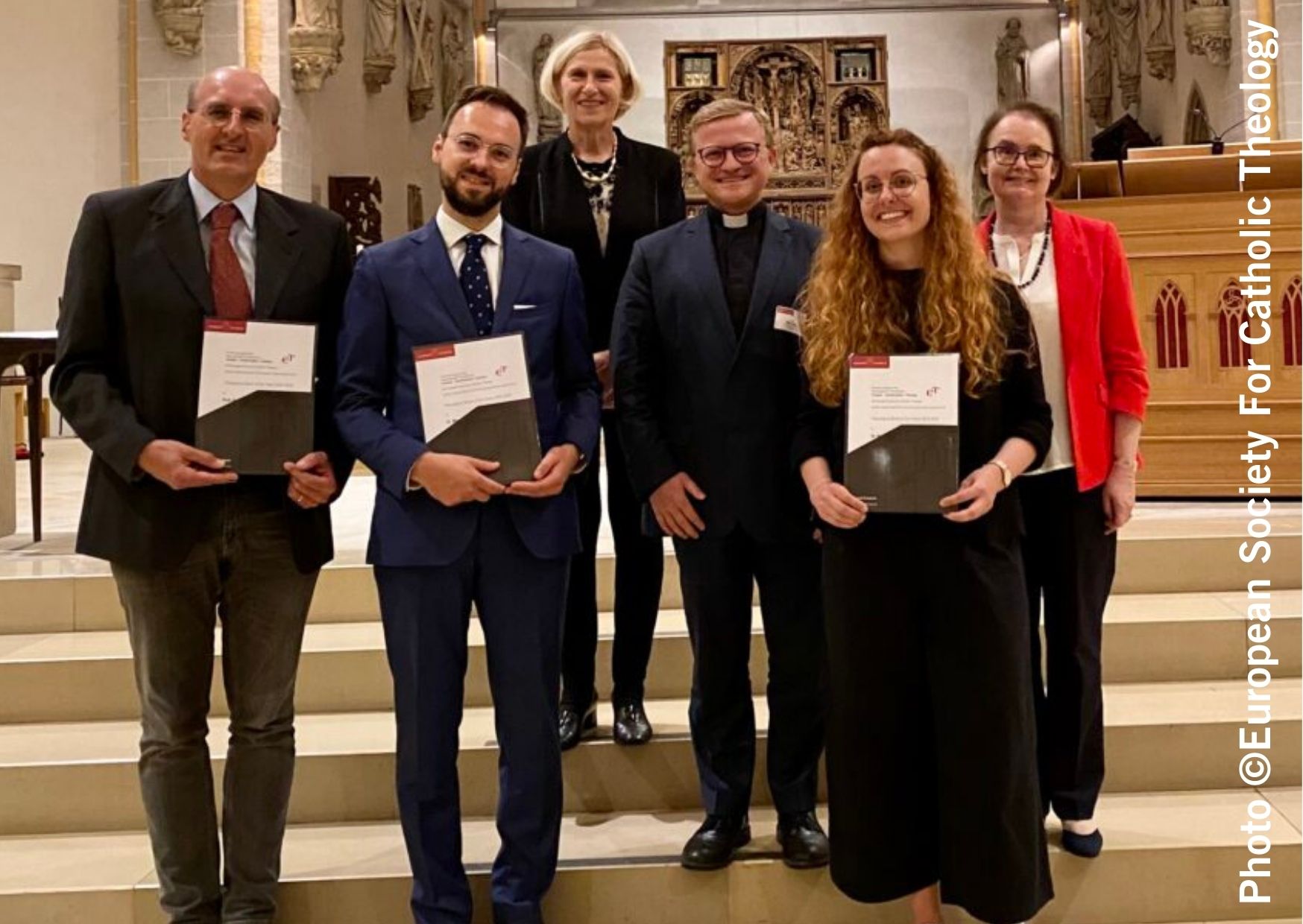 Our congratulations go out to Martin Kočí, IWM Visiting Fellow in 2016, and Paolo Costa, IWM Visiting Fellow in 2013, 2015, and 2017, who were both awarded with 2021 European Society for Catholic Theology book prizes.
The European Society for Catholic Theology awarded the "Theological Books of the Year" at its recent congress in Osnabrück, Germany. We are proud and delighted that two former IWM fellows are among the winners of the prestigious prizes.
Martin Kočí, a 2016 Jan Patočka Fellow at the IWM, wrote "Thinking Faith after Christianity – A Theological Reading of Jan Patočka's Phenomenological Philosophy". Kočí is an expert on French phenomenology and postmodern philosophy and their dialogue with Christianity; his latest, and now awarded, book was published in 2020 with Suny Press.
Paolo Costa, philosopher, most recently an IWM Visiting Fellow in 2017, received his award for a study on post-secular cities, an intellectual contribution to a better understanding of the paradigm shift within the secularization debate of the past few decades.
More information about the congress, and the text and audio recording of the ceremony are available on the ESCT website.