Non-Resident Permanent Fellow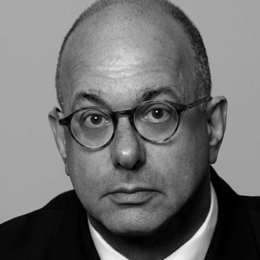 President, Bard College, Annandale-on-Hudson, New York
Leon Botstein has been the president of Bard College since 1975, where he is also the Leon Levy Professor in the Arts and Humanities. Since February 2015, he is a Non-Resident Permanent Fellow at the IWM.
Botstein's 1997 book Jefferson's Children: Education and the Promise of American Culture has provided the basis for acclaimed public high school education reforms in Newark, New Orleans, and New York. A new book on education and culture will appear in 2016 from Norton. Botstein has also guided Bard's innovative liberal arts BA program in New York state prisons, which is expanding into a national network. He is also the chairperson for the board of Central European University.
Botstein is music director and principal conductor of the American Symphony Orchestra and artistic codirector of the acclaimed SummerScape and Bard Music festivals. Botstein is also conductor laureate of the Jerusalem Symphony Orchestra, where he served as music director from 2003 to 2011. He has produced numerous recordings of classical operas and works by composers such as Strauss, Bartók, Copland, and Shostakovich. Botstein is the editor of The Musical Quarterly, and has coedited and written several books on music, culture, and European history. His book Von Beethoven zu Berg: Das Gedächtnis der Moderne was published in 2013 (for further details see IWMpost 112). The History of Listening is forthcoming from Oxford Press.
Botstein holds a BA from the University of Chicago and a PhD in history from Harvard University, and was elected to the American Philosophical Society in 2011.