Non-Resident Permanent Fellow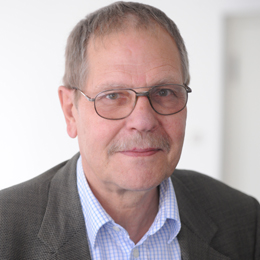 Professor of Political Sociology, Hertie School of Governance, Berlin
Claus Offe, Non-Resident Permanant Fellow at the IWM since 2015 and a member of the Insitute's Academic Advisory Board, teaches Political Sociology at the Hertie School of Governance in Berlin. He completed his PhD at the University of Frankfurt and his Habilitation at the University of Konstanz. In Germany, he has held chairs for Political Science and Political Sociology at the Universities of Bielefeld (1975-1989) and Bremen (1989-1995), as well as at the Humboldt-University of Berlin (1995-2005). He has worked as fellow and visiting professor at, among others, the Institutes for Advanced Study in Stanford, Princeton, and the Australian National University as well as Harvard University, the University of California at Berkeley and the New School University, New York.
Project:
What Is Wrong with Referendum Democracy?
Contemporary populism claims that political elites are mis-representing the true and authentic ''will of the people''. As a consequence, its protagonists advocate legislation by referendum and 'direct' democracy. The project aims at demonstrating what is wrong with this reasoning. The focus is on the role of losers and dissenters. In representative democracy, they still enjoy the rights of an opposition. In direct democracy, they are simply mistaken and thus rightly deprived of voice.