NEWS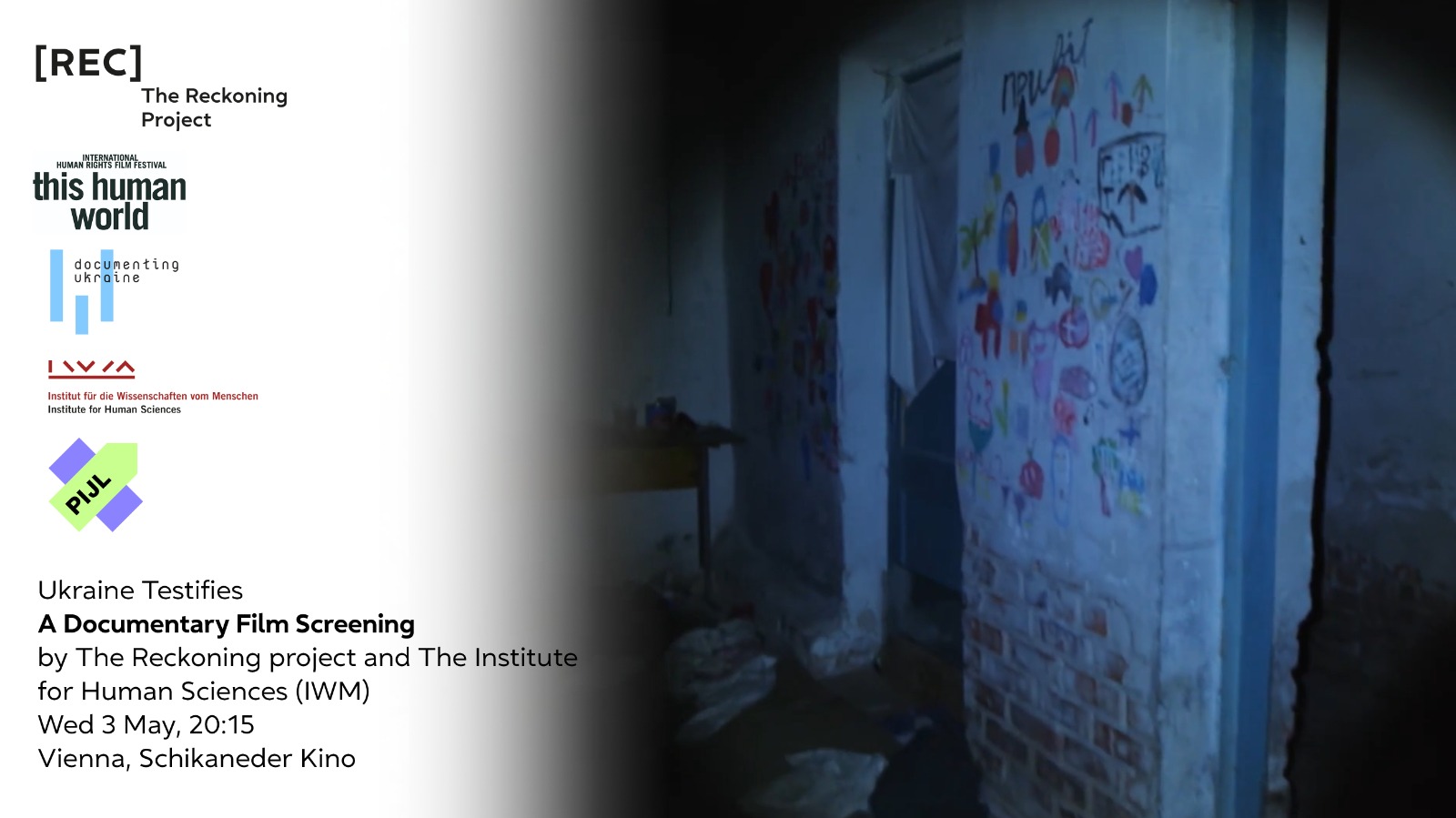 The following films will be screened:
Chernihiv. 03.03.2022

. Following the Russian bombardment of residential districts of Chernihiv, local people tell how they survived and lost their beloved ones.

The Most Frightening Days of My Life. Yahidne.

In the small village, the Russian army held 367 local residents captive in a school basement.

Kramatorsk Station. Katia.

There is a story of a 12-year-old girl who lost her mother in a missile attack.

Return Me to My Dad.

The film describes how three children from Mariupol who were forcibly deported to Russia and narrowly escaped being adopted into Russian families.

The Hospital that Was Taken Hostage

The film is about life and resistance of the hospital under Russian occupation in Snihurivka, Mykolaiv region.

The Lost Paradise.

Victor Maruiniak.

A head of an occupied village, Viktor Maruiniak describes how he was illegally arrested and brutally tortured by the Russian military, and what helped him to escape.
The screening will be followed by a discussion with Nataliya Gumenyuk, a Ukrainian journalist and author specializing in conflict reporting, as well as a former fellow at the IWM. She is also senior journalist and co-founder of The Reckoning Project and executive director of the Public Interest Journalism Lab, which promotes constructive discussions on complex social issues.
Moderated by Katherine Younger, IWM Permanent Fellow, Head of Documenting Ukraine program and Research Director of the Ukraine in European Dialogue Program.
Location: Schikaneder Kino, Margaretenstraße 22-24, Vienna, 1050.
Tickets are available at the Schikaneder Cinema.