NEWS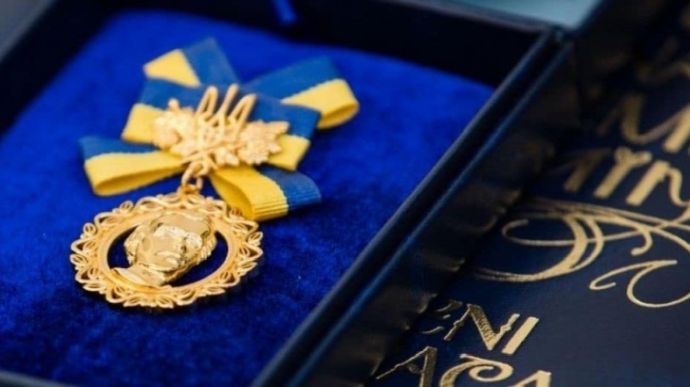 The IWM is happy to congratulate Iryna Tsilyk on receiving the Shevchenko National Prize and Alina Gorlova and Anastasiia Platonova on receiving the Women in Arts Award. All three award recipients, whose prizes were announced last week, are taking part in Documenting Ukraine. 
Iryna Tsilyk received the Shevchenko National Prize, Ukraine's most prestigious cultural prize awarded annually to the best works of contemporary culture, for her debut documentary The Earth is Blue as an Orange (2020). The film, which depicts a single mom living with her four children in the front-line war zone in Donbas during the Russo-Ukrainian war, premiered at the 2020 Sundance Film Festival, where Tsilyk won the Directing Award in the "World Cinema Documentary" category. Since then, The Earth is Blue as an Orange has been included in over 100 film festivals worldwide and received numerous prizes.
Tsilyk, a filmmaker and writer whose work has been supported by the IWM's Documenting Ukraine program, is today a leading voice from Ukraine and a cultural ambassador. As a full-time Ukrainian living in Kyiv during the war, she explains the importance of Ukrainian agency and shares touching reflections on the events of daily life. "I still believe that, together with colleagues, we will not let this cloud [of overcome the light that started to rise in recent years," she says. You can read more about the project she is working on as part of Documenting Ukraine here. 
Filmmaker Alina Gorlova was selected Woman in Film as part of the 2023 Women in Arts Awards from the Ukrainian Institute and UN Women Ukraine. Gorlova is the director of the documentaries No Obvious Signs (2018) and This Rain Will Never Stop (2020); she has been documenting the Russo-Ukrainian war for several years and tells its story in her films in a unique artistic manner. Within Documenting Ukraine, she is working on a documentary film project that explores how Ukrainian society is reacting to Russian atrocities.  
Anastasia Platonova, a Ukrainian journalist, independent cultural critic, and editor, also received a 2023 Women in Arts Award, in the Cultural Journalism, Criticism, and Research category. As a non-residential fellow of the IWM, together with co-editor Daria Badior, she worked on a series of texts, Unwinding Empire, for leading international publications. The project aimed to form a deeper understanding of the causes and prerequisites that enabled Russia's military aggression against Ukraine to a wide audience and strengthen Ukrainian voices worldwide. Platonova is also part of the Documenting Ukraine program at the IWM.