NEWS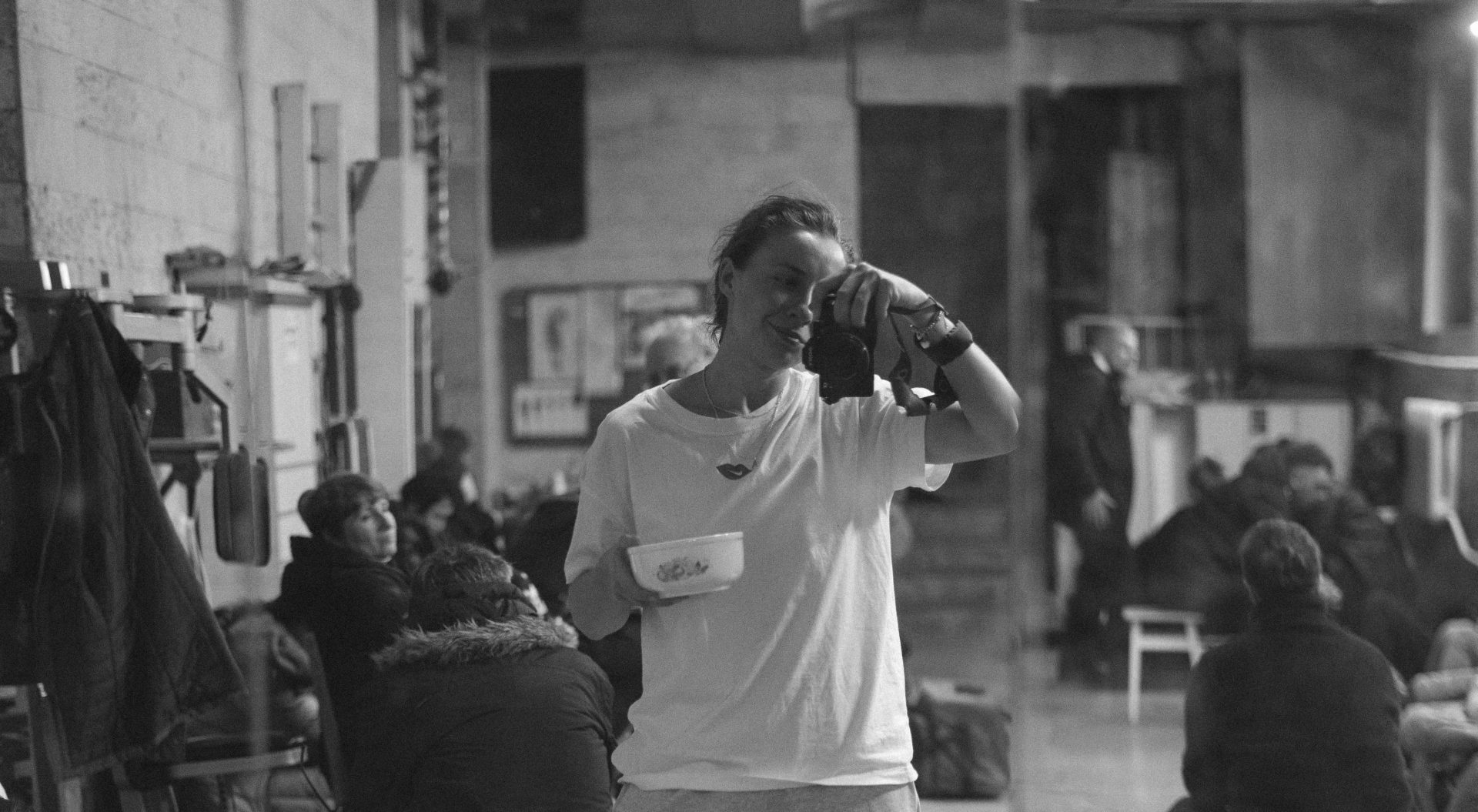 We are inviting individual and collective projects, regardless of discipline or methodology, to participate in The Most Documented War. Symposium for Documentation and Archiving Initiatives that will take place on 1—3 June 2023 at the Center for Urban History in Lviv, Ukraine. Registration is open until 18 April 2023.
Since the outbreak of the full-scale Russian invasion of Ukraine, various institutional, collective, and individual initiatives within and beyond the country have responded with war archiving as acts of professional resistance and humanitarian aid. An overwhelming number of projects by governmental and municipal bodies, legal and sociological groups, heritage preservation institutions, architectural and urbanistic movements, academic centers, media outlets, and artistic initiatives applied their expertise from various disciplines and backgrounds.
These projects reflect a broad spectrum of needs, motivations, and methodologies of documenting crisis events: preserving endangered heritage, documenting war developments, investigating war crimes and atrocities, tracking destruction and recovery needs, or capturing a multiplicity of everyday practices and war experiences across the country.
The symposium organizers were also involved in the documentation initiatives in various ways. For instance, the Center for Urban History launched several documentation projects focusing on collecting testimonies, visual materials, diaries and dreams, social media, and web content. One of these initiatives — Telegram Archive — was developed in close cooperation with the Center for Governance and Culture at the University of St. Gallen. At the Institute for Human Sciences, Vienna, was launched the Documenting Ukraine program supporting many documentation initiatives in Ukraine and beyond.
There are much more similar initiatives in Ukraine and abroad. The scale of the initiatives itself constituted an entire field documenting the war but also under the circumstances of war. At the same time, because of the scale and dispersity, there is a need for common platforms to facilitate opportunities for meeting, communicating, and sharing experiences.
After almost a year of documenting activities, an agenda for such initiatives is shifting from emergency response to setting sustainable infrastructures for collecting and saving the materials, as well as their further access and use. What will we do next with the materials of the most documented war?
We invite individual and collective projects, regardless of discipline or methodology, to discuss this question. It will also offer an opportunity to learn about the experience of other responsive archiving initiatives and talk about the theoretical or methodological issues we are dealing with. We want to use this format to address questions on the long-term sustainability of digital archives and the ethical, legal, or technological challenges of preserving personal data and sensitive content.
The event also aims to set a space for reflection on how the overwhelming scale of documentation initiatives affects our perception of the ongoing war and how it will affect the research and our society in general after the war.
The program of the symposium will be designed around topics that reflect various goals for documentation and will elaborate on challenges and issues from each respective field (tentative):
Justice (documenting human rights violations, war crimes, and atrocities)

Memory (archiving sources, museum projects, and commemoration)

Reflections (ego documents, war diaries, artistic reflections)

Reconstruction (documenting destruction, assessing damage)

Academic Research (collecting research data)

Humanitarian and Volunteer Support (collecting information about those in need)

Publicity (informing and public discussion of the war, informing the public)

Military actions (documenting the course and results of hostilities, mined and dangerous areas)
Partners of this initiative provide significant support for documentation initiatives. The volunteer initiative SUCHO (Saving Ukrainian Cultural Heritage Online) has created web archives of hundreds of Ukrainian cultural heritage sites and supplies Ukrainian cultural institutions with equipment and infrastructure for digitizing collections. In addition, SUCHO advises Ukrainian museums, archives, and libraries on digitalization.
In cooperation with our partners, the symposium will provide practical consultations. The participants will be able to get help from experts in the following areas:
technical infrastructure (hardware and software)

ways of financing (search for grant opportunities and potential donors)

legal aspects (legal norms of collection, storage, and use of materials)

psychological counseling (advice on the psychological and emotional state of those who document and those who are documented).
CONDITIONS AND REGISTRATION
The organizers will cover the participants' accommodation and travel expenses.
To participate in the symposium, please fill out the form.
Registration is open until 18 April 2023. The organizers will inform you about the invitation to participate by 25 April 2023.
Contacts: Taras Nazaruk, t.nazaruk@lvivcenter.org
ORGANIZERS
Center for Urban History, Lviv

Center for Governance and Culture at the University of St. Gallen

Institute for Human Sciences, Vienna
PARTNERS (the list is being updated)
Saving Ukrainian Cultural Heritage Online (SUCHO)

Suspilne. Kultura
Organizing Committee:
Taras Nazaruk

Oleksii Chebotarov

Katherine Younger
Organizational Team:
Viktoriia Panas

Mariana Mazurak

Sofiia Andrusyshyn

Oleksandr Dmytriiev

Marta Bula

Oleksandr Korman
Consultants:
Sofia Dyak

Anastasiia Kholiavka

Nataliia Otrishchenko

Bohdan Shumylovych
---
Cover Image: Anna Ozerchuk // Urban Media Archive of the Center for Urban History