NEWS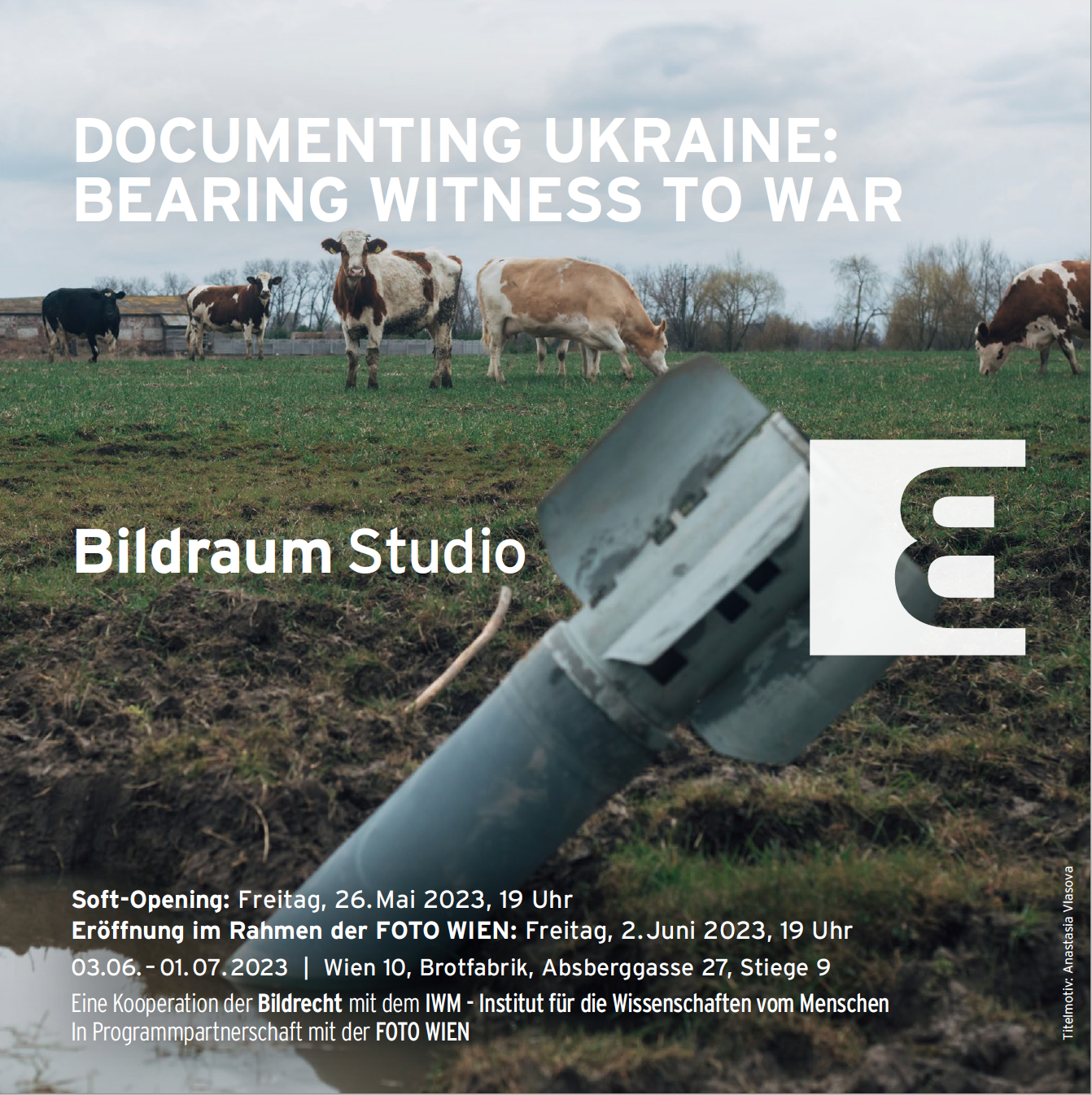 Documenting Ukraine project at the IWM in cooperation with Bildrecht presents exhibition Documenting Ukraine: Bearing Witness to War that will take place at the Bildraum Studio from 3 June till 1 July 2023.
The exhibition presents a selection from the IWM Documenting Ukraine project. It is an archive that revisits the conventions of war storytelling by collecting war's quotidian sides as experienced by Ukrainian artists. Structured around two entwined chapters, trivial and visceral, the display addresses the practices that have been honed in the struggle to endure within the constraints of daily life in Ukraine. The first chapter illuminates the unsettling transfiguration of warfare into the mundane, as objects that were formerly routine tokens take on new meaning in a fragile equilibrium. Undermining the normalization of war, it introduces multi-temporal, interior artistic narration that registers the split in linearity as a locus of confounded subjectivity. The war trivia serve to interrogate what it means to contain the war on different scales, from corporeality to interstate exchanges. Beneath the triviality, the exhibition reveals what has been lost in settings where language deteriorates; instead, what has been seen and felt is conveyed through subtle gestures, unobtrusive inscriptions, and secluded incidents.
The exhibition includes artwork from Inga Levi, Anastasiia Vlasova, Roman Khimei and Yarema Malashchuk, Yevgen Samborsky, Sasha Kurmaz, and others.
Curated by Polina Baitsym.
Soft opening will take place on 26 May at 7 p.m.