BLOG
Documenting Ukraine seeks to give voice to Ukrainians, first and foremost those who are living and working in Ukraine in a wide variety of fields during the Russo-Ukrainian War. This includes visual artists, whose documentation of the war necessarily entails artistic rethinking, revision, and reflection. One of the tasks of the Documenting Ukraine team is not only collecting and preserving materials, but also presenting experiences of the war to audiences from abroad.
It is not always easy to know how to show and present the "big war," as it is called in Ukraine, to people far from the scene. It is a matter of finding relevant images and frames of reference that could appeal to a universal, understandable experience—including the shared, tragic experience of the Second World War, which, unfortunately, is not the last major war in Ukraine's history.
Another challenge is documenting and finding ways to see and make sense of the war when there is no time to stop and reflect. Preparations for this exhibition began in May 2023, during Russia's largest and longest-running attacks on Kyiv. This contrast in experience between Ukraine and the peaceful life of EU countries prompts us to go beyond narrow dialogue and address a wider audience.
The artists presented here have all been supported in their work by Documenting Ukraine: Inga Levi, Yevgen Samborsky, Sasha Kurmaz, Roman Khimei and Yarema Malaschuk, Sofiia Homin, Anastasia Vlasova, Serhii Korovaynyy, Mykhaylo Palinchak, Roman Pashkovskyi, Andriy Rachynskyi, Svitlana Oslavska and Anna Ilchenko, Ukraїner (Artem Halkin).
Below is an introduction by Polina Baytsym, curator of the exhibition.
DOCUMENTING UKRAINE: BEARING WITNESS TO WAR
We may imagine a witness as one's senses subscription to the materiality of an extraordinary event. To witness means to capture extraordinary occurrences, the aberrant, and perhaps to share them with others, conveying their impact in a way that deeply affects those who witness. The artists presented here turn to creative means to convey the inflections of war in all its unsparing potency, tailoring their realities.
This Russo-Ukrainian War, an ordeal so protracted that it prompts not merely menacing misunderstandings but lethal desensitization, gives rise to distinctive testimonies inside the perpetually attacked country. The peculiarity lies in witnessing how the aberrant is transformed into the everyday; how perpetual threat becomes a disconcerting and everlasting ambiance, amplified by loss and indefinitely-postponed justice. In wartime, witnessing is a burden and a duty.
This exhibition suggests listening carefully to the images attempting to tell you what has been witnessed. This somewhat counter-intuitive interaction fosters a compassionate relationship of implication in the stories the artists tell. We believe that every viewer can experience this, regardless of their background. Creativity in survival reestablishes the importance of the affective dimension of knowledge.
The exhibition presents a selection from the IWM Documenting Ukraine project. It is an archive that revisits the conventions of war storytelling by collecting war's quotidian sides as experienced by Ukrainian artists. Structured around two entwined chapters, trivial and visceral, the display addresses the practices that have been honed in the struggle to endure within the constraints of daily life in Ukraine.
The first chapter illuminates the unsettling transfiguration of warfare into the mundane, as objects that were formerly routine tokens take on new meaning in a fragile equilibrium. Undermining the normalization of war, it introduces multi-temporal, interior artistic narration that registers the split in linearity as a locus of confounded subjectivity. The war trivia serve to interrogate what it means to contain the war on different scales, from corporeality to interstate exchanges. Beneath the triviality, in visceral, the exhibition reveals what has been lost in settings where language deteriorates; instead, what has been witnessed is conveyed through subtle gestures, unobtrusive inscriptions, and secluded incidents.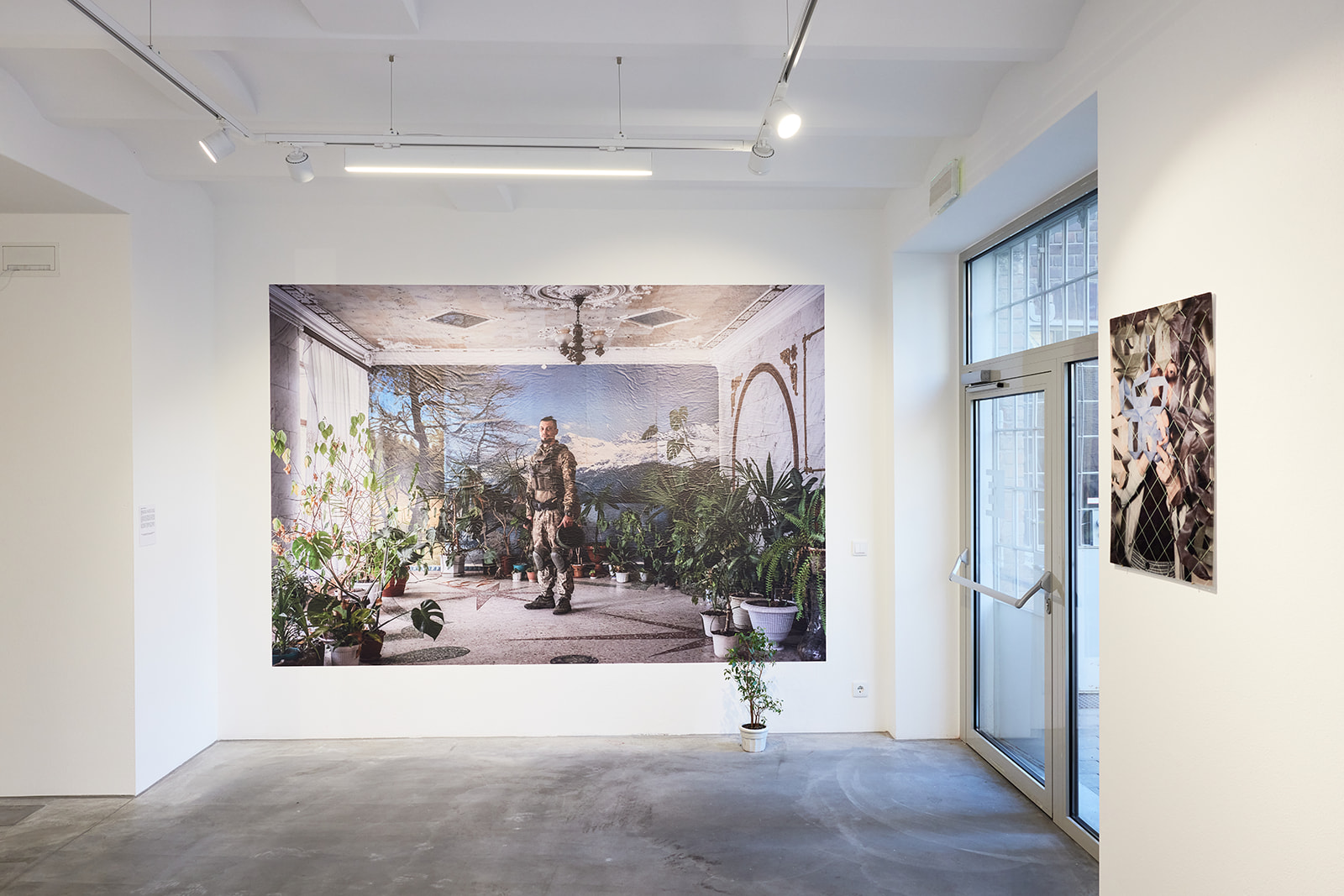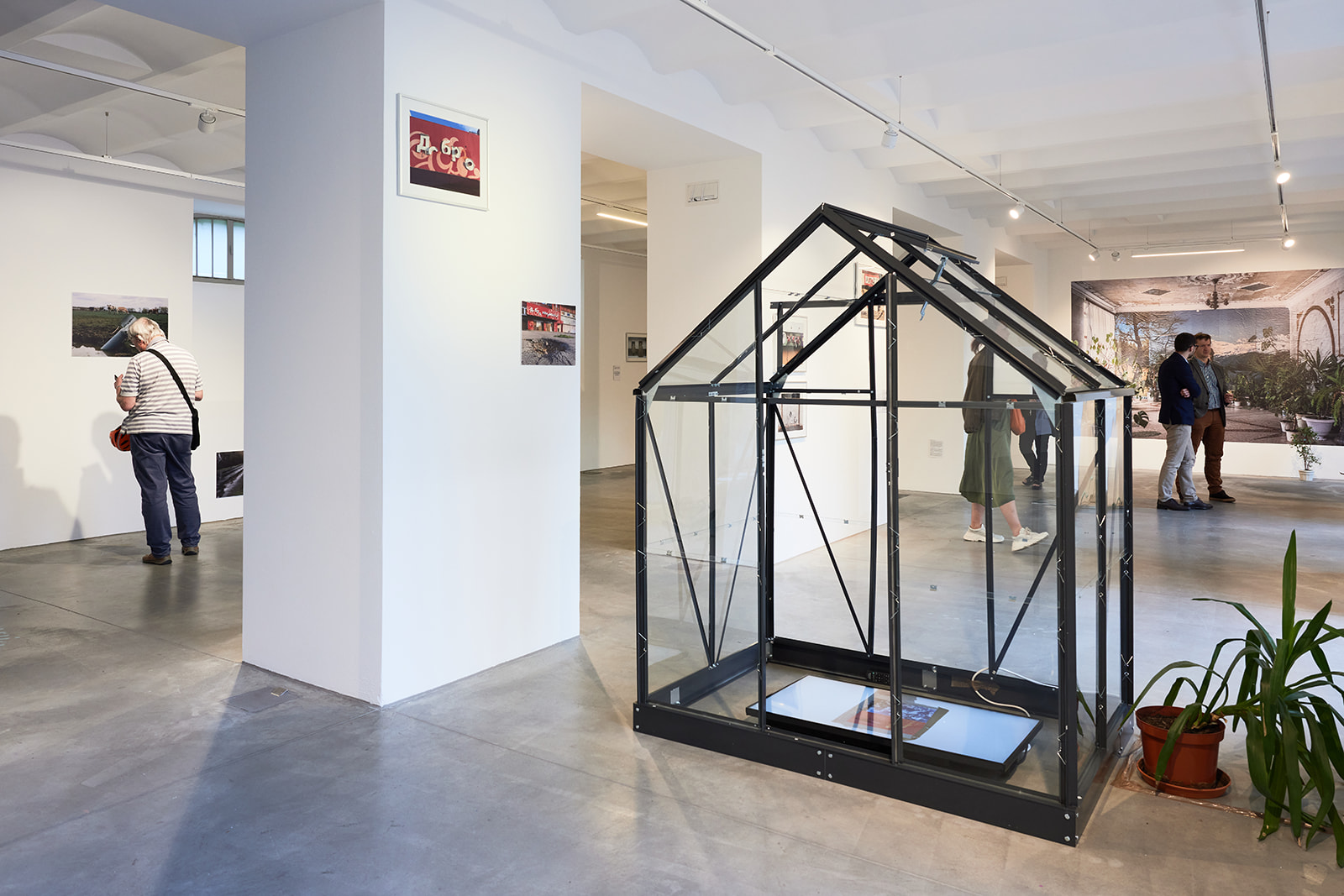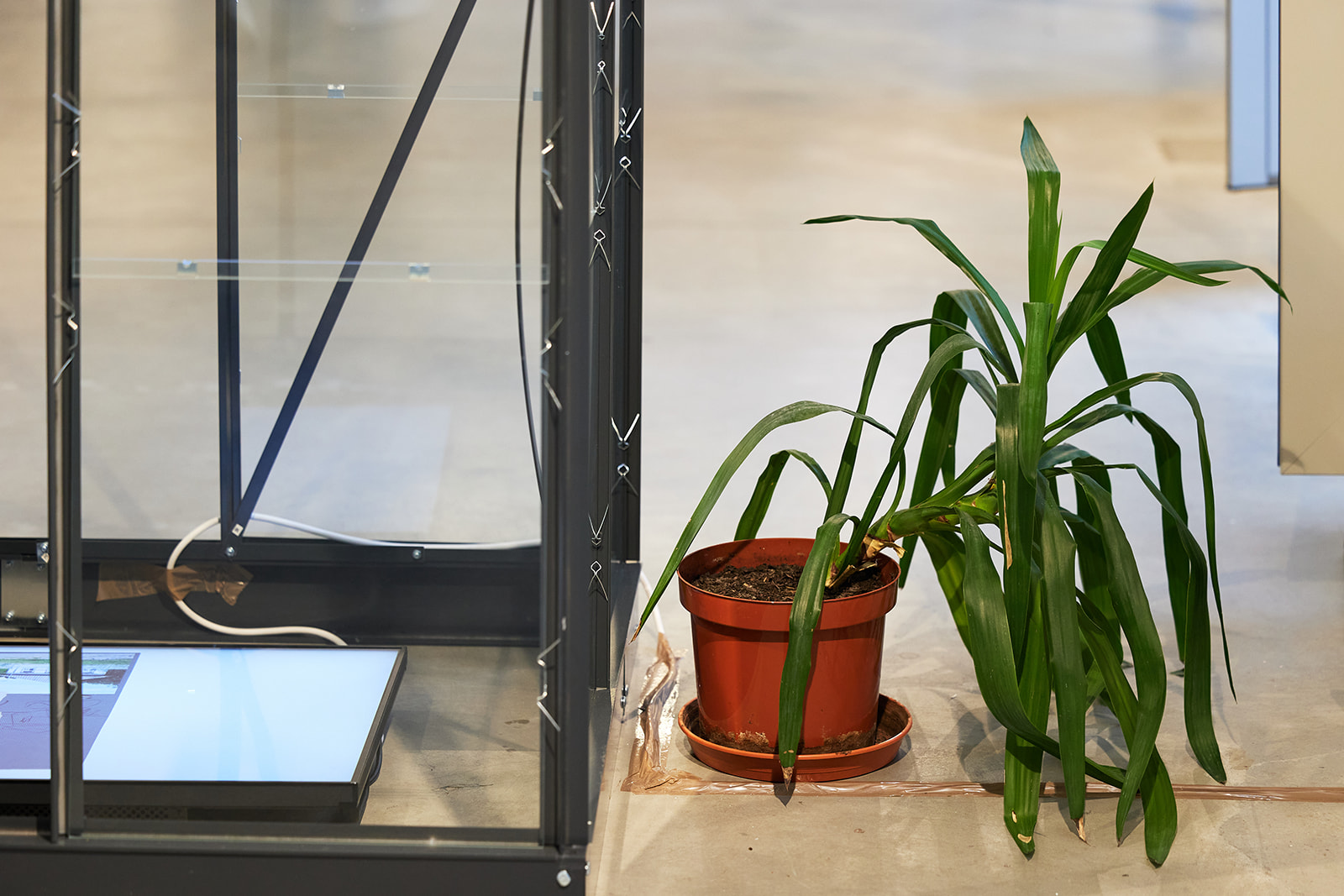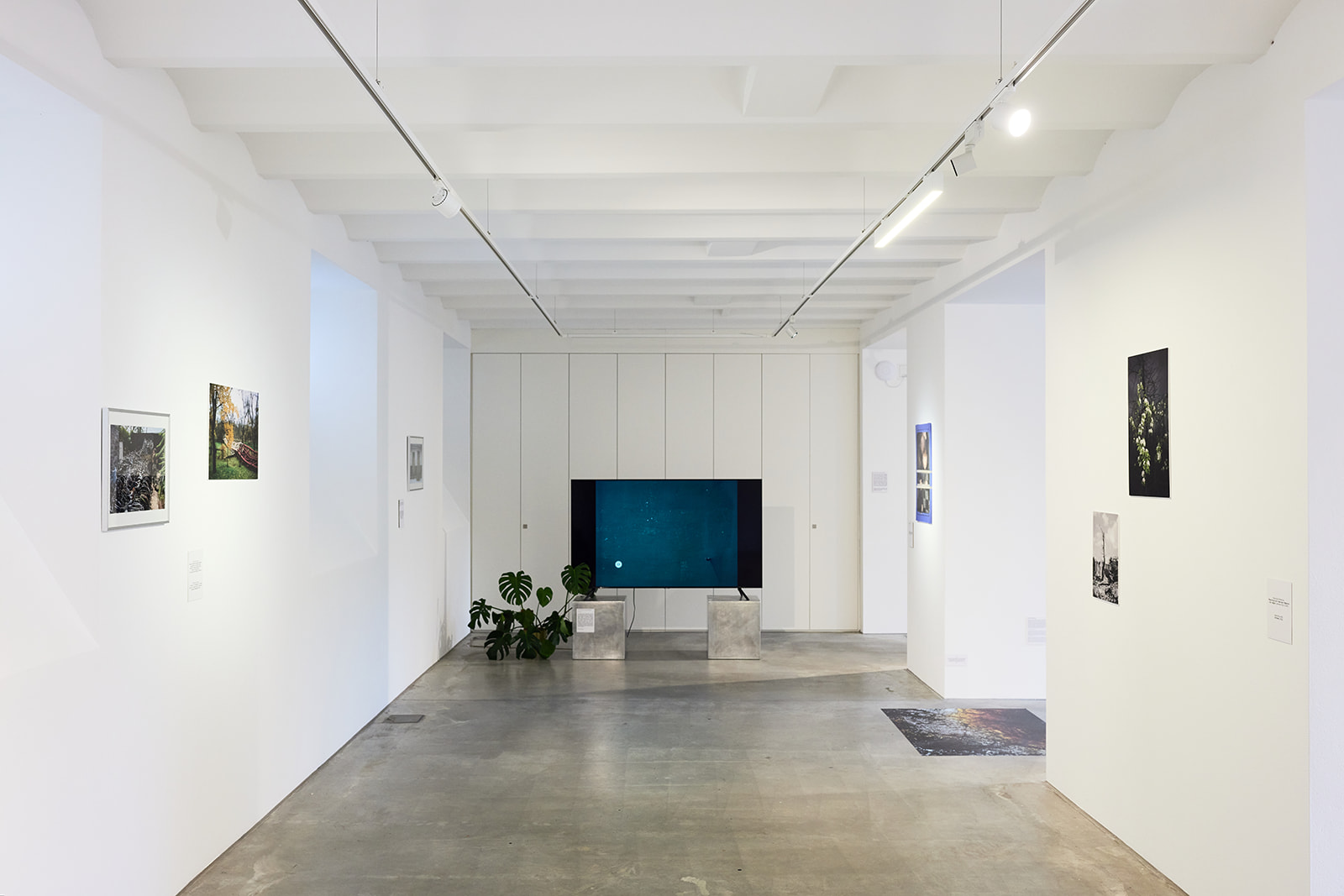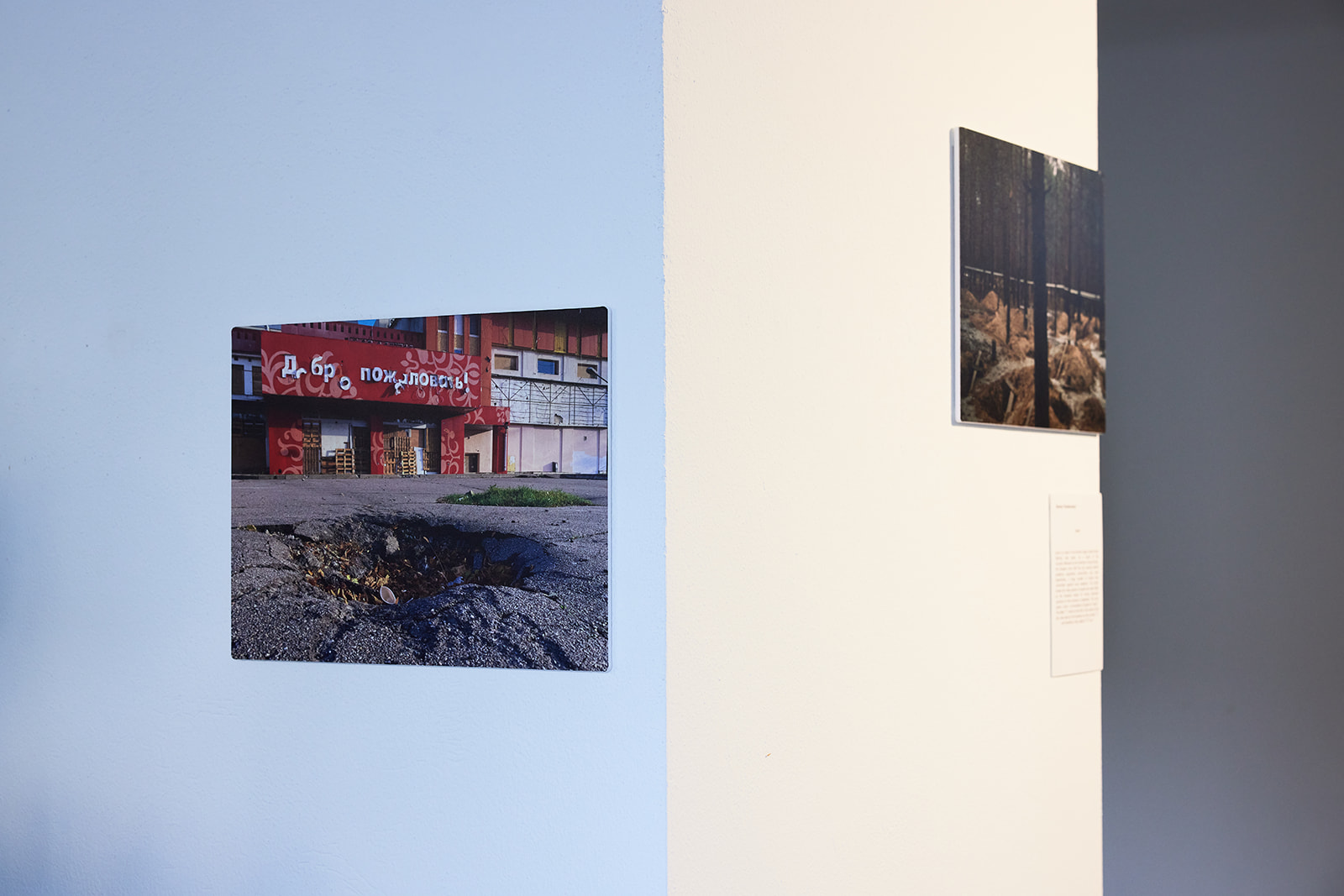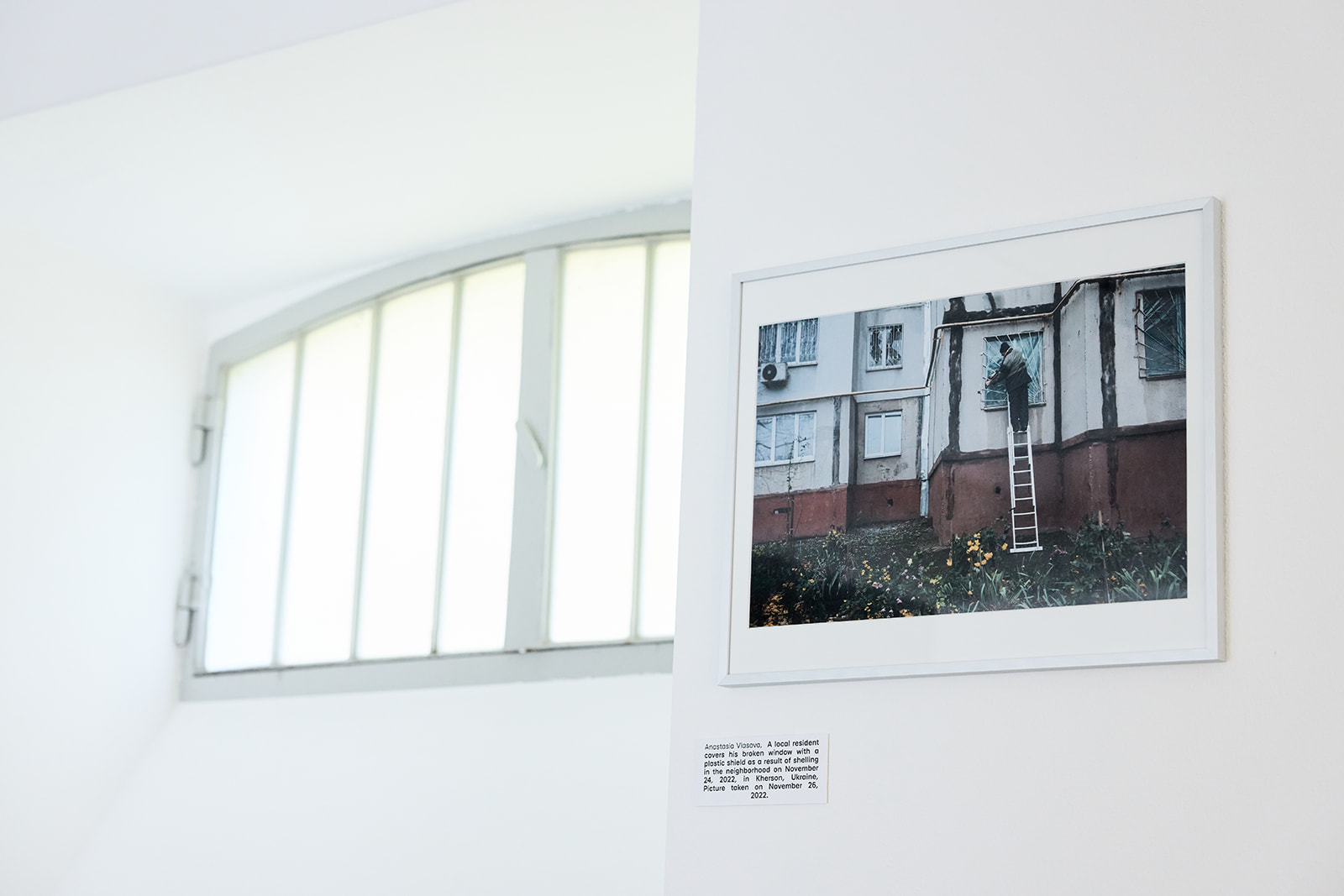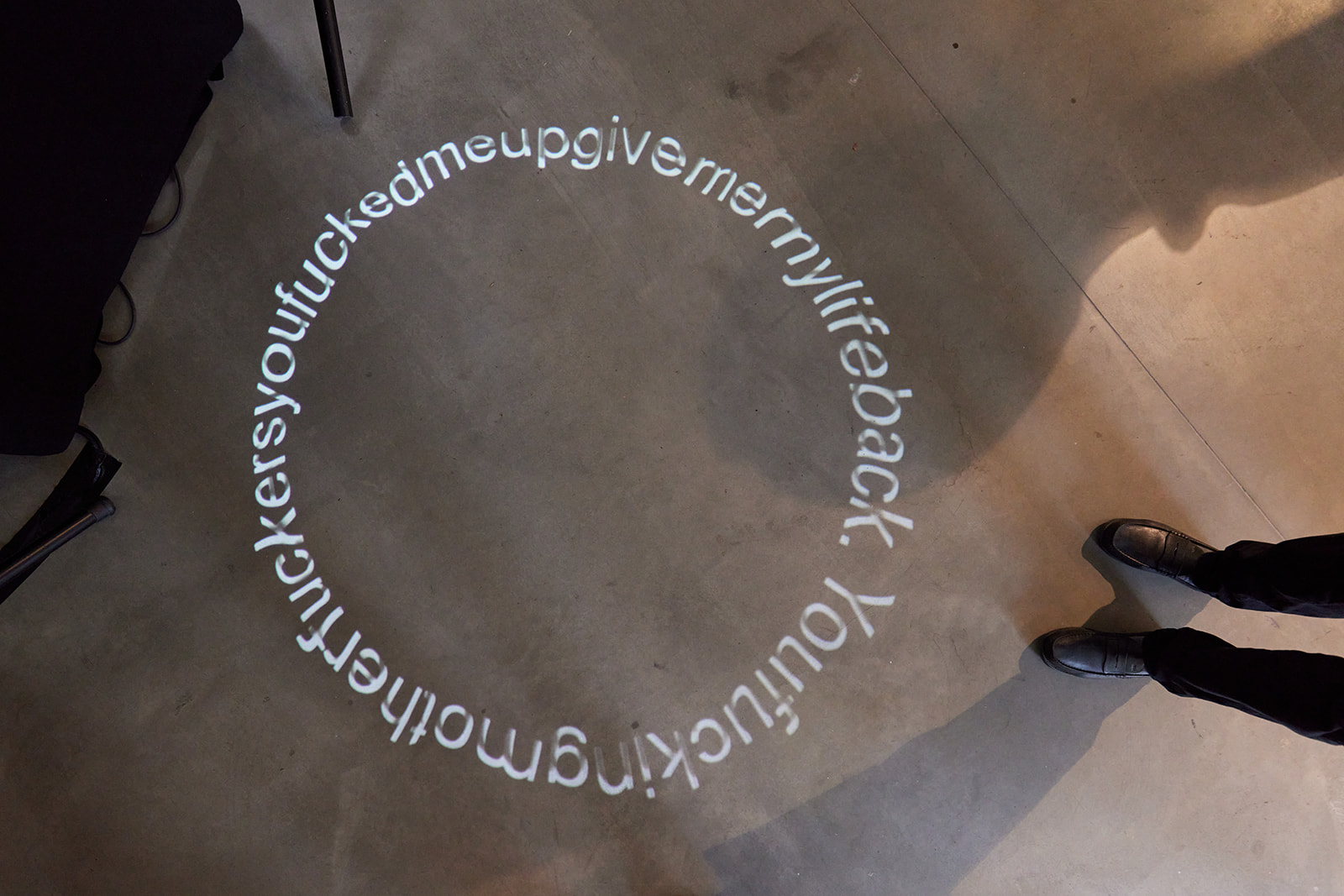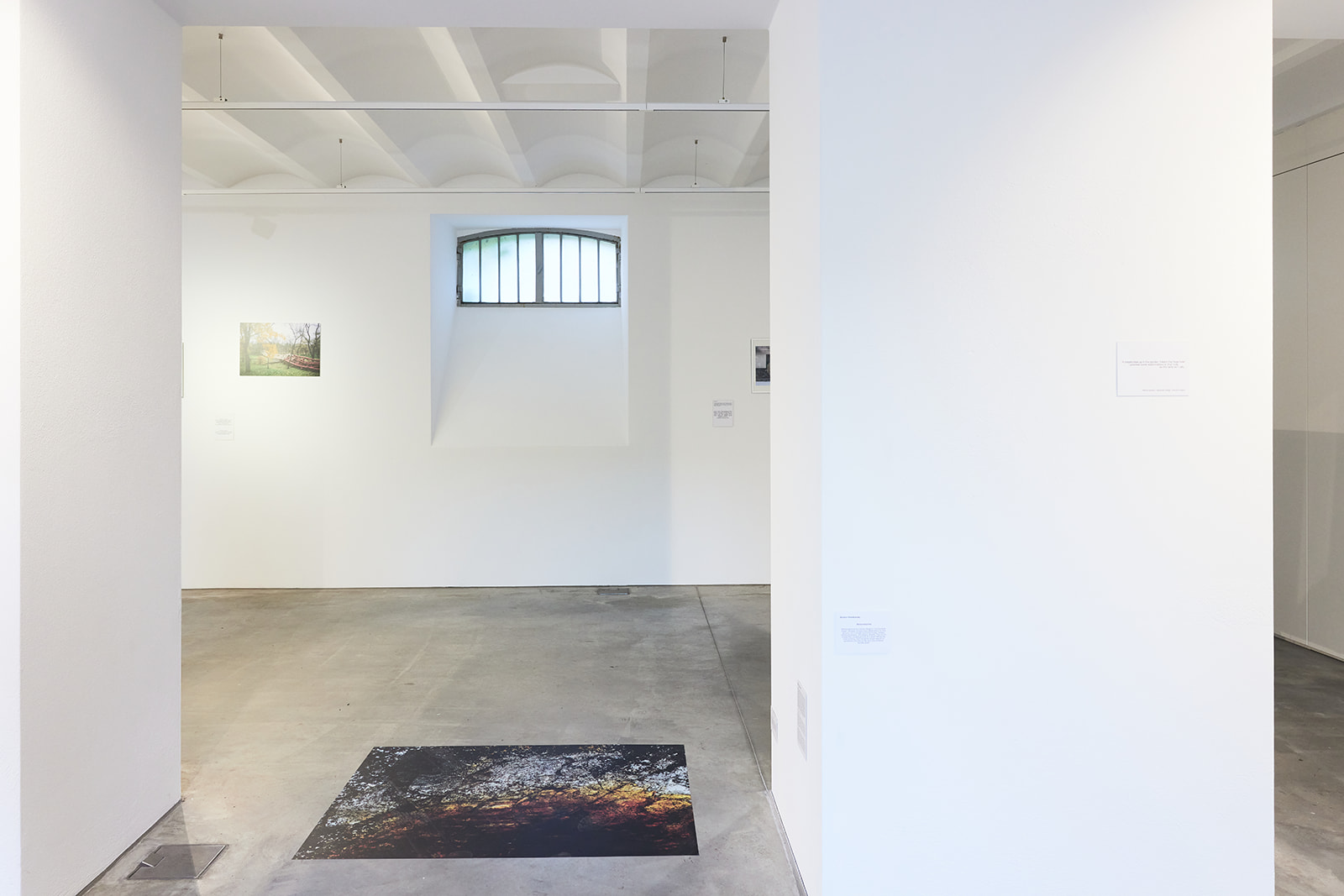 ---
---
Photos by Johannes Hloch.