BLOG
In his reportage pictures from all around Ukraine, Korovayny portrays both life and death at the frontline, deoccupied cities and villages, children who were born during the war, and numerous funerals of the Ukrainian soldiers. He has also taken portraits of President Volodymyr Zelensky and First Lady Olena Zelenska for the Financial Times.
Korovayny finds incisive visual metaphors that are impossible to misread, such as the bandaged head of a statue of Taras Shevchenko, the most renowned Ukrainian prophet of the 19th century, whom Ukrainians are re-reading during a war of destruction in the 21st century. As the curatorial team was preparing the exhibition, they referred to some of these images in a sort of shorthand: the green football fields of Kherson became "England," and Zelenodolsk, with its cemetery of bicycles, became "Amsterdam", a reminder for foreigners that the places and people now living through the Russo-Ukrainian War are not so far away.
As a photojournalist, Serhii Korovayny has worked with Ukrainian and international media, including the Wall Street Journal, the Washington Post, the Financial Times, Time, and Politico. As a commercial and editorial visual storyteller, Serhii collaborated with the United Nations, OSCE, Danish Demining Group/Danish Refugee Council, and Premiere Urgence. In 2022, he won the James Foley Award for Conflict Reporting.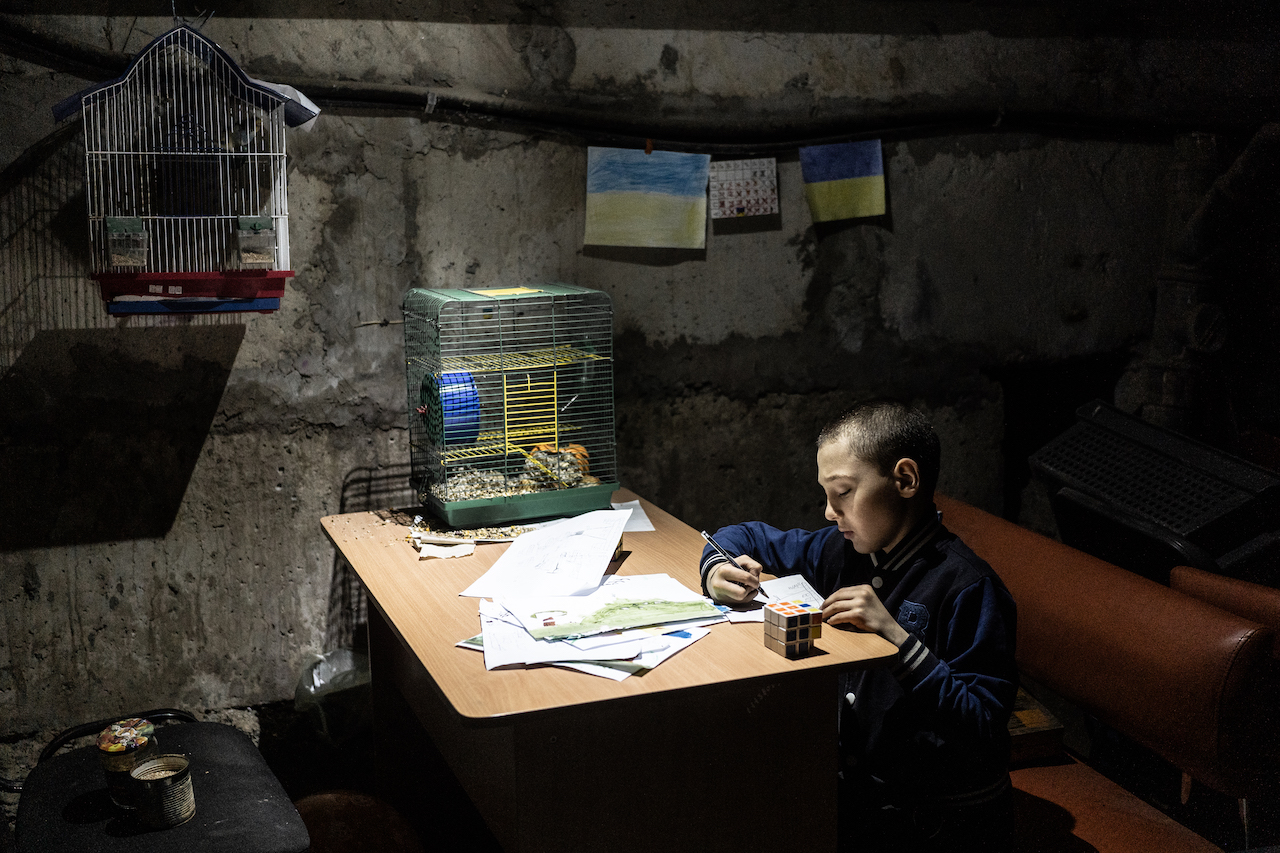 Tymofii, 8, painting in the basement of a kindergarten. The village of Kutuzivka was occupied by Russia for weeks until its liberation by the Ukrainian army on 27 April 2022. The village was heavily destroyed during battle; people continued to live in basements in fear of future shelling.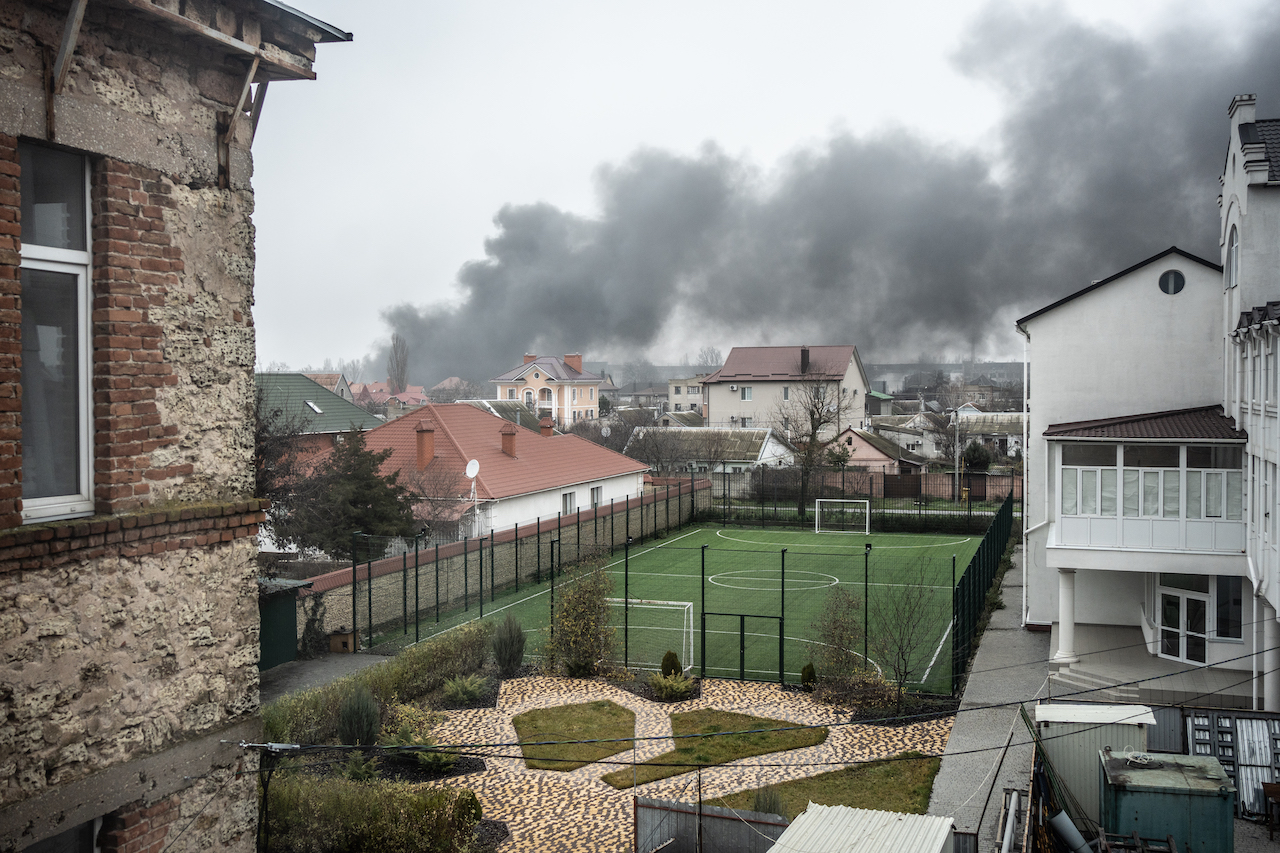 Fires from Russian shelling rising over Kherson, Ukraine, in December 2022.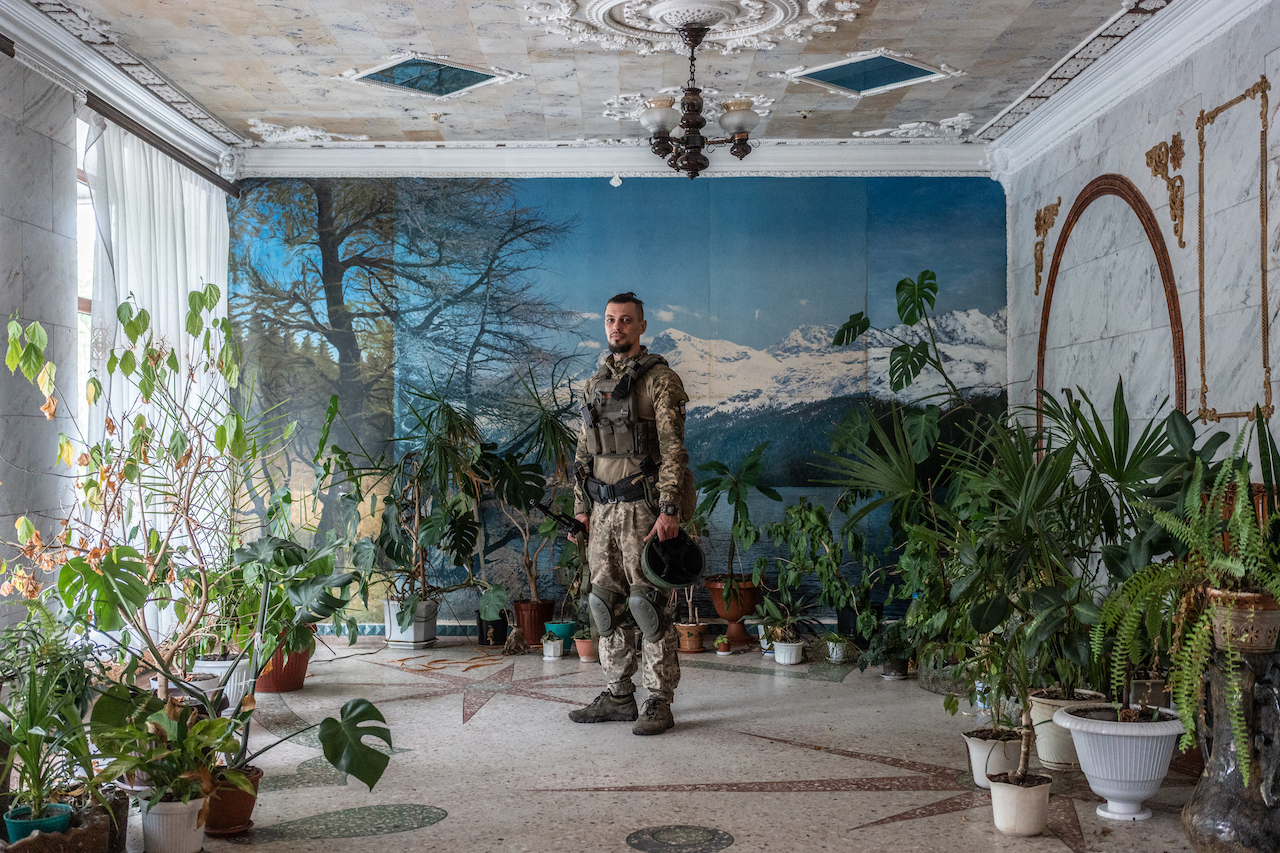 Roman, call sign ACDC, posing for a portrait in the frontline city of Zelenodolsk, Ukraine.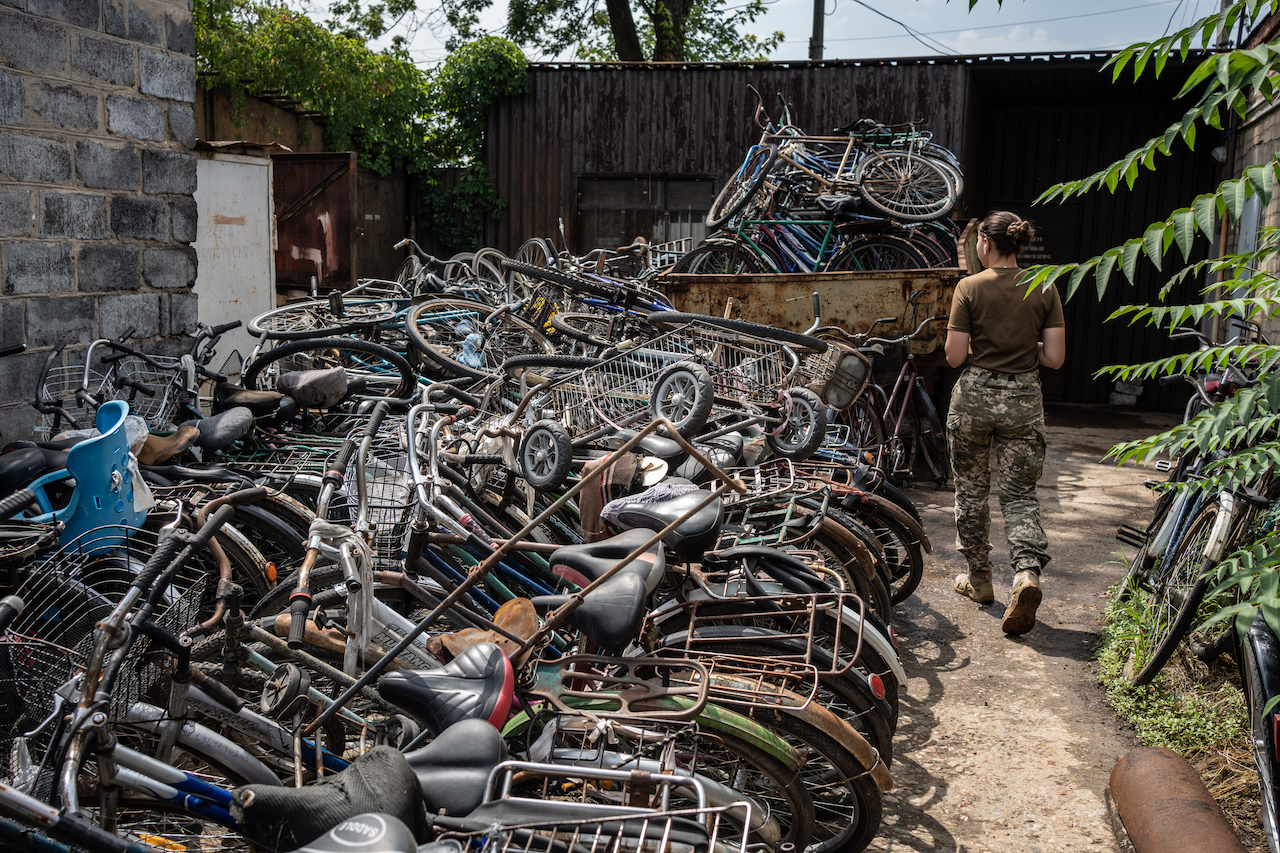 So-called cemetery of bicycles in Zelenodolsk, Ukraine. Many Ukrainians escaped Russian occupation using their bicycles. After arriving at safety, they left their bikes there.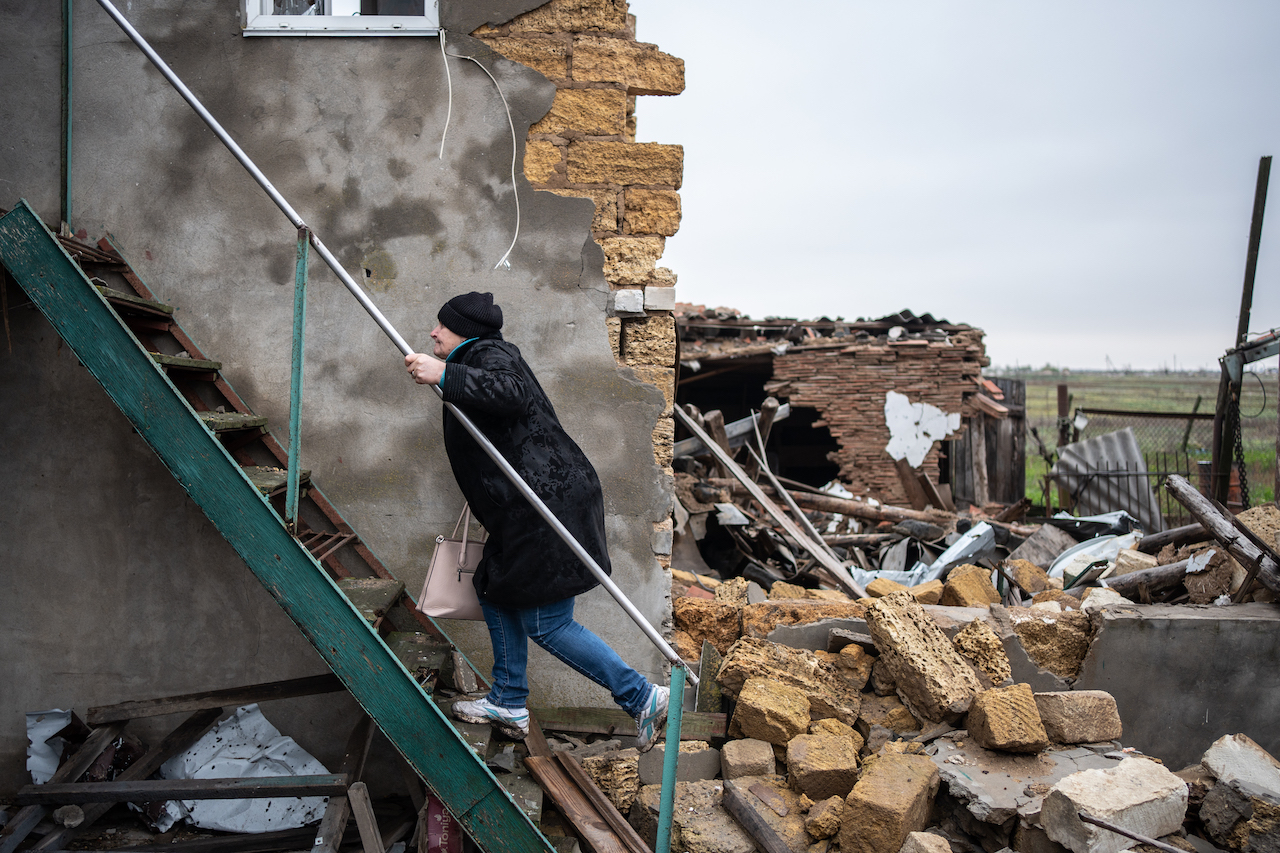 Raisa Shulha visiting her house for the second time after Russians retreated from the Western bank of the Dnipro river in the Mykolaiv and Kherson region. The village of Partisanske was heavily destroyed by Russian armored forces during battles with Ukrainian forces.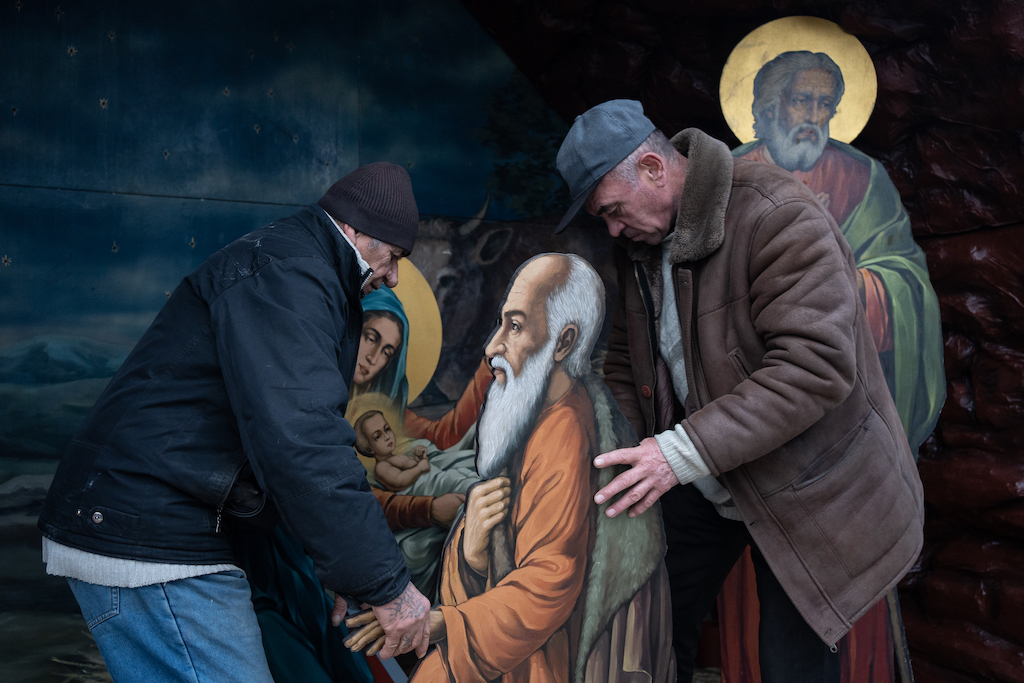 Church workers setting up a Christmas nativity scene in St. Catherine's Cathedral in Kherson, Ukraine.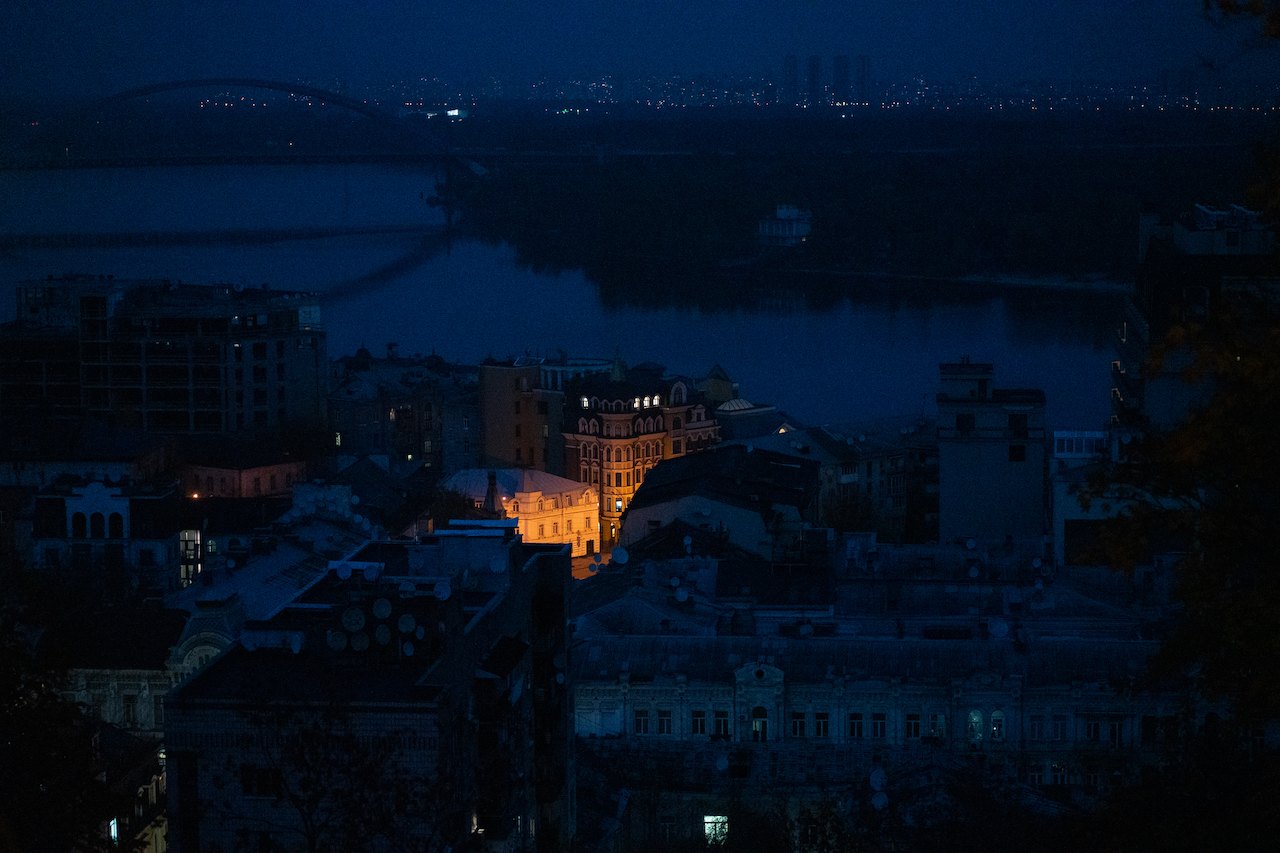 View on the city of Dnipro during a power cut.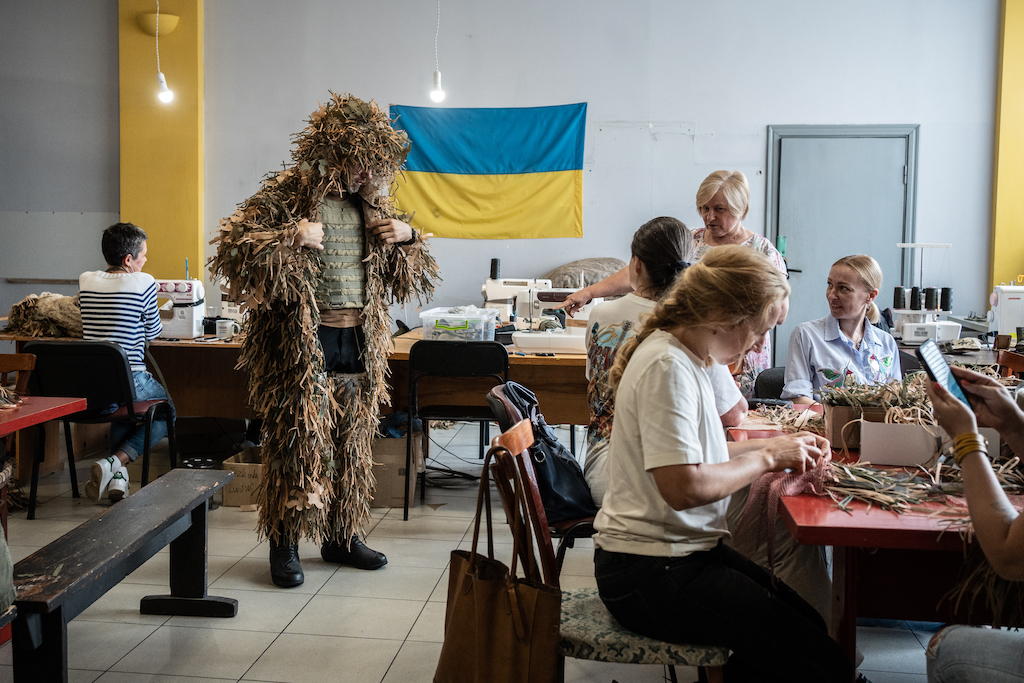 Oleksii Sobkevych trying on a camouflage costume made by volunteers in Kyiv. A group of civilian volunteers known as "Lad" gets together to make camouflage nets and uniforms for the Ukrainian army. Overall, more then 500 people took part in this volunteer effort.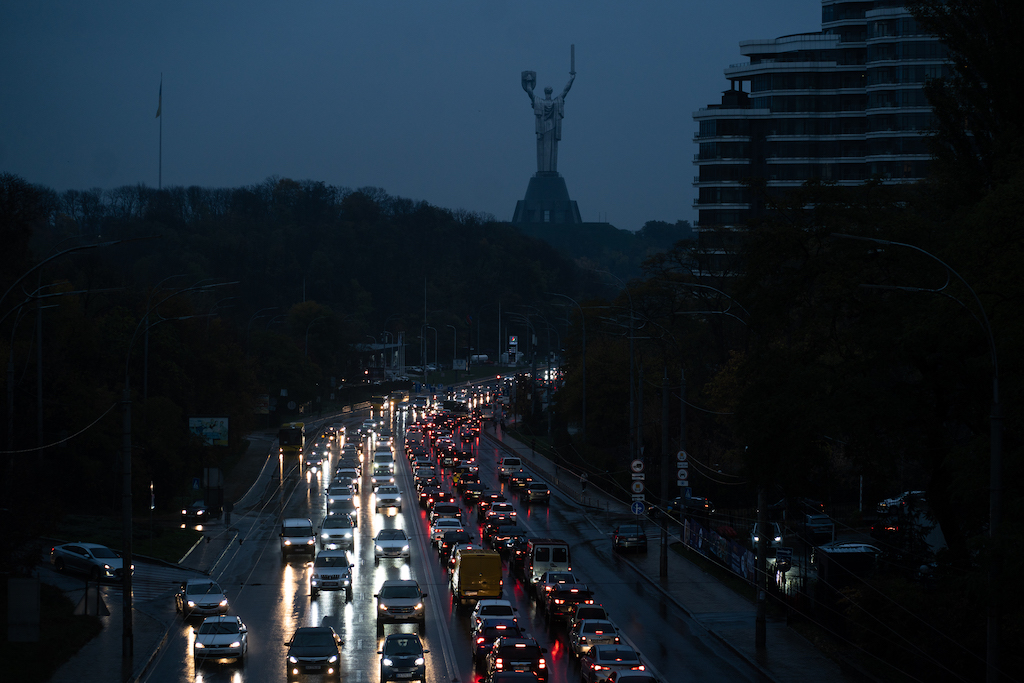 Cars lighting the way with streetlights turned off in Kyiv on 24 October 2022.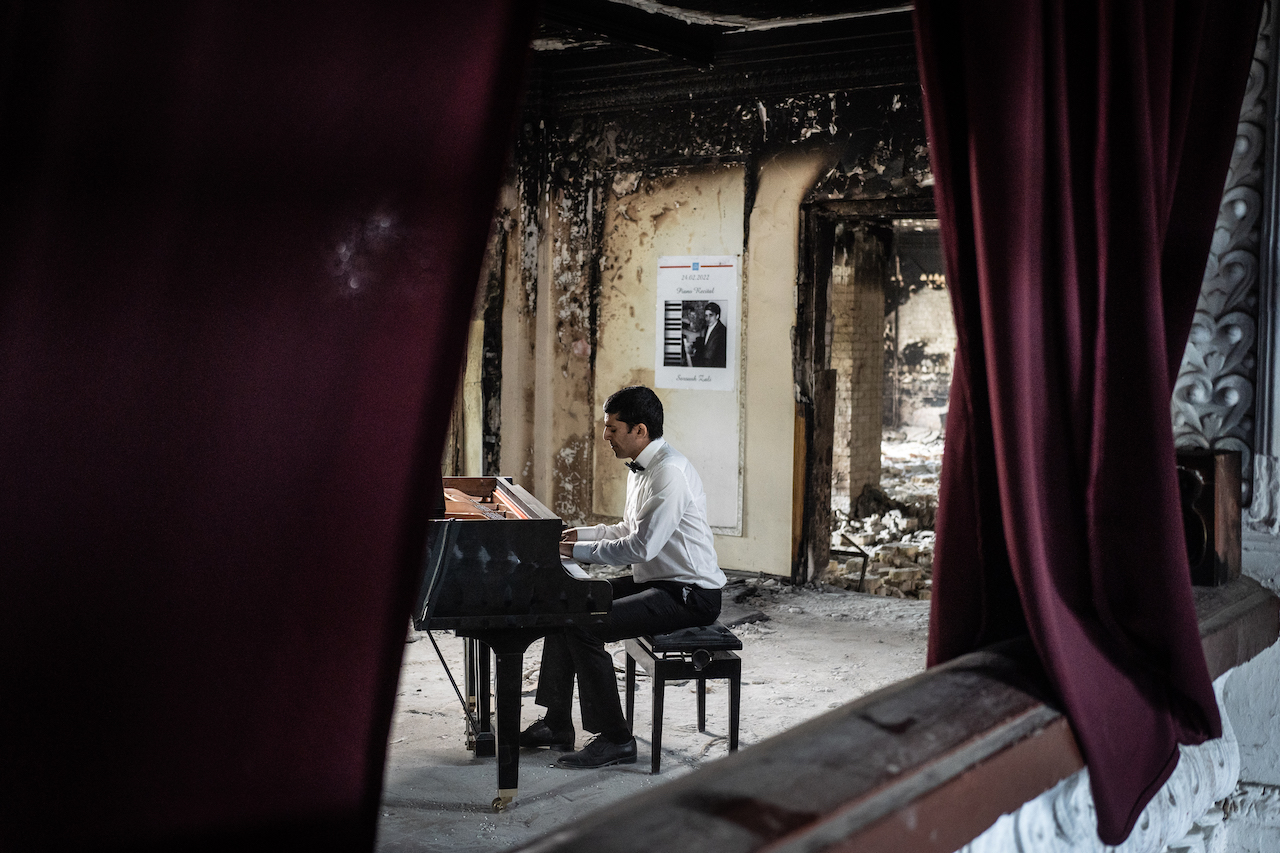 Ukrainian musician Sorush Zali performing Arno Babajanyan's Elegy in the destroyed House of Culture in Irpin. He dedicated this performance to all the sorrow and grief Ukrainians have endured during occupation.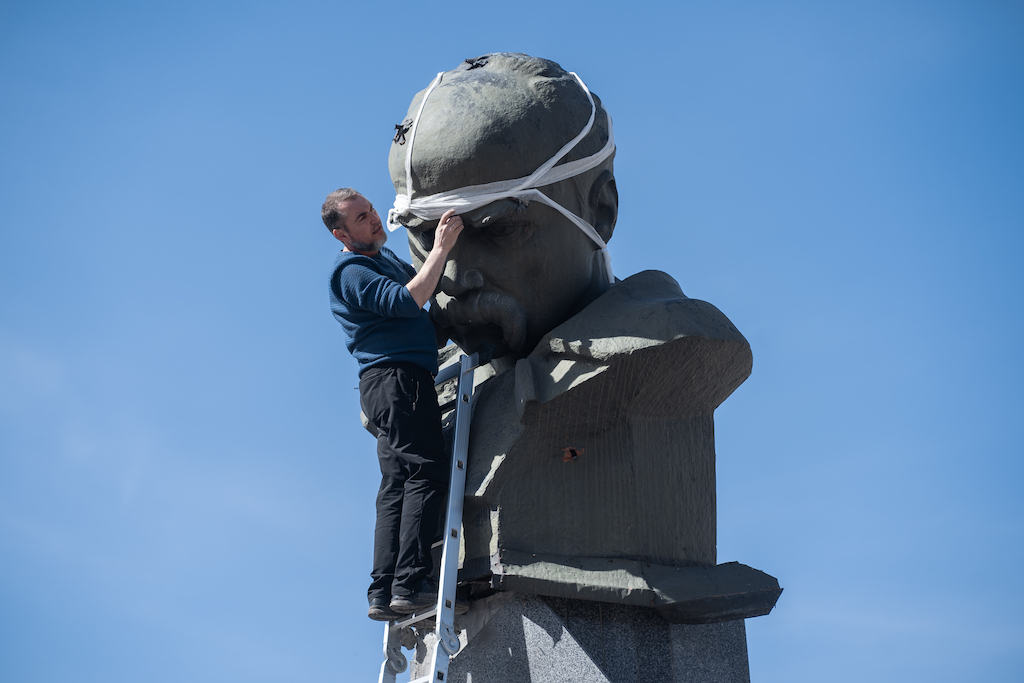 Yaroslav bandaging the monument to Ukrainian poet Taras Shevchenko which had been damaged by Russian fire in Borodyanka, a suburb of Kyiv. 29 residential buildings and many more private houses were ruined by Russian airstrikes on March 2022 during the battle for Kyiv. After the Russians retreated, emergency services started to clear the rubble, under which civilians were buried, as city officials confirmed.