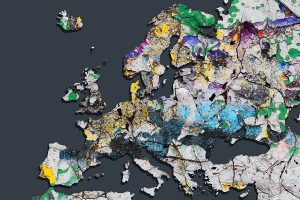 Like many institutions in the cultural and academic space, the European Institutes of Advanced Study are currently facing enormous challenges. At the IWM, as well as at our partner institutes, we have actively accepted these challenges and have been diversifying our types and forms of work to meet them.
Applications for fellowships are of the usual high quality, but we are delighted that – contrary to what might have been expected – they have also increased in quantity in comparison to pre-pandemic times.

Together with the NETIAS institutions, the IWM has summarized these developments in a small communiqué. It is a cautiously optimistic signal for the importance and strength of the European Institutes of Advanced Study that continue to stand for strong international cooperation and innovation, especially in these challenging times.
The Network of Institutes of Advanced Study (NETIAS) was founded in 2004 with the aim of stimulating dialogue between IAS and exploring possible forms of cooperation. Since its inception, the IWM has been one of its 25 members and between 2010 and 2013 its founding Rector Krzysztof Michalski served as President of NETIAS.
Read the public statement by the Network of European Institutes for Advanced Study in full lenght.